Top new iOS 9 features shown on video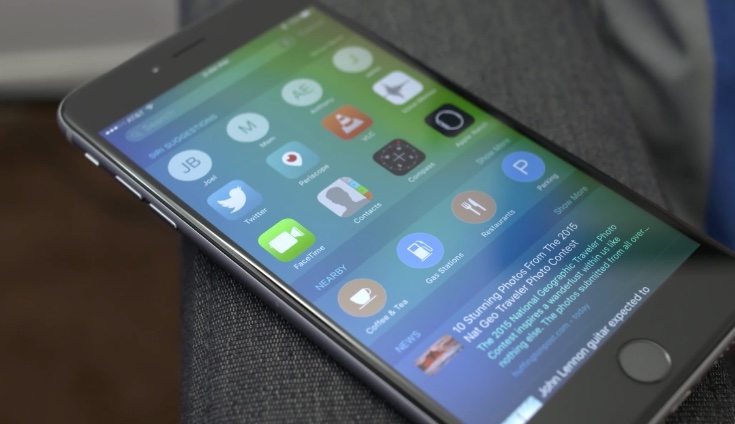 The tech world is buzzing today following the official introduction of Apple's iOS 9 at WWDC yesterday. The new major version of the operating system has plenty to offer and there are still more hidden gems to find. We've already given the essential details of iOS 9, and now we're looking at the top new iOS 9 features as shown on video.
iOS 9 won't make a public release until the fall (device compatibility and more here), but iOS 9 beta 1 has already been made available for developers. The upgrade will bring performance and stability enhancements as well as some welcome new features, and what better way to find out about them than a video look.
Beneath this story we've embedded a YouTube video from 9to5Mac that offers a walkthrough of some of the top iOS 9 features. This will give you a taste of what's on the way in a nicely concise 4-minute preview that details 10 of the features and demonstrates each one along the way.
The first five included in the rundown concern the new Low Power Mode for extra battery life, a refreshed Note app, further Siri functionality, revamped app switcher, and repositioned Spotlight Search. The final features shown are about the Proactive Assistant, Slide-Over and Split-View for iPad, picture-in-picture mode, and new QuickType keyboard.
The video offers a good first overview of the main new iOS 9 features. It's worth remembering that this is not the final build of iOS 9 as the first beta has only just arrived, so further changes could be made at a later date. Also we reported earlier today that before the public release of iOS 9 we still have the iOS 8.4 update to arrive at the end of this month.
What are your first thoughts on the new iOS 9 features, and which of these do you think you'll find most useful?
https://www.youtube.com/watch?t=219&v=ROReRfbfFtg://