Lenovo K3 Note vs Xiaomi Mi 4i, the winner is…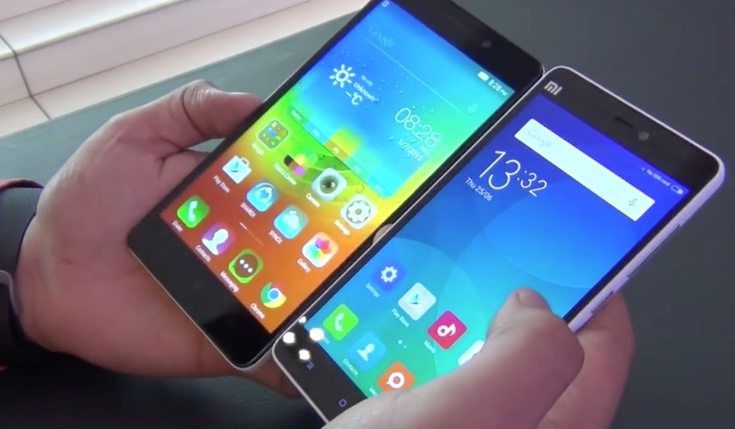 The Lenovo K3 Note smartphone recently launched for India where the first flash sale for it will be on July 8th. Its arrival has been hotly anticipated and it will be contending against many other already popular handsets, one of which is the Xiaomi Mi 4i. Today we're showing a comparison of the Lenovo K3 Note vs Xiaomi Mi 4i that should give you an idea of which one would be the best buy for you.
The Xiaomi Mi 4i price at launch was Rs. 12,999 and it was also being sold through the flash sale system, although more recently there was an open sale. The Lenovo K3 Note price for India was much-awaited and at the launch a few days ago it was announced as Rs. 9,999 making it the cheaper of the two handsets. Despite the fact that the K3 Note is less expensive, they are both dual SIM 4G LTE Android handsets that have some similar specs.
For much more on the Xiaomi Mi 4i please check out our previous articles that include specs comparisons, a review and more from this page. For more on the Lenovo K3 Note please head to our previous articles on it that include full specs comparisons with phones such as the Yu Yuphoria, Lenovo A6000 Plus, Redmi Note 4G and more.
For today's comparison of the Lenovo K3 Note vs Xiaomi Mi 4i we've embedded a YouTube video below from Intellect Digest. Sometimes it can be a good idea to take in a video showing a hands-on look at two handsets so you can get some closer looks at them before you purchase. It aims to show the similarities and also the differences between them and begins by highlighting some of the differences.
The designs of the phones are actually fairly close but size-wise the Lenovo handset is clearly the biggest and it's also the heavier of the two. The comparison moves on to consider the displays and then runs through some of the specs including processors and storage. The camera capabilities (with sample images), software experience, battery life, and audio quality are also discussed before the ultimate summing up.
The reviewer's verdict is that the Xiaomi Mi 4i is a good choice for those who want a more compact phone, but that the Lenovo K3 Note offers better value for money. Buying the K3 Note is thought to make much more sense than paying more for the Xiaomi handset, and so the Lenovo phone comes out as the winner.
When you've checked out the video comparison below it would be good to receive your comments. After watching this Lenovo K3 Note vs Xiaomi Mi 4i battle, have you made up your mind which one you'll purchase? If so, which one have you chosen and why?