Lumia 940 XL specs sighted in benchmark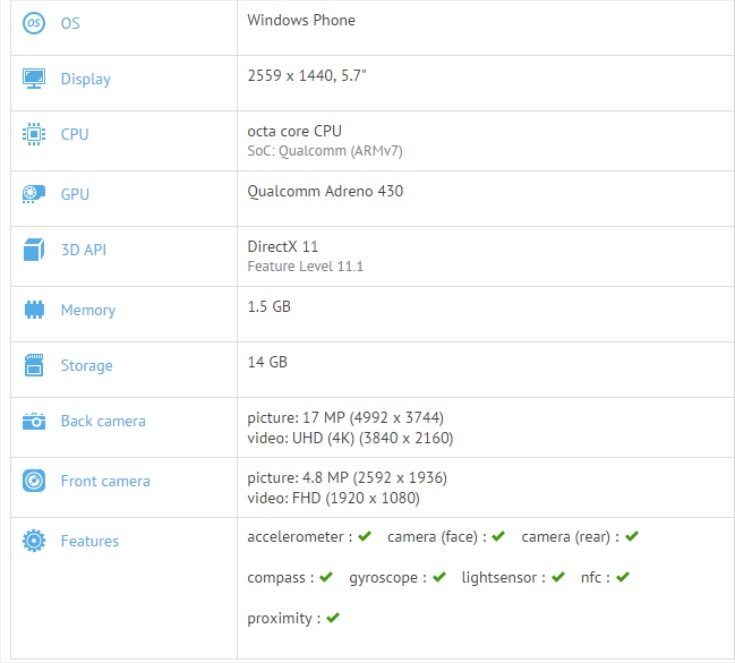 Leaks and rumors about the Microsoft Lumia 940 XL and smaller Lumia 940 have been flooding in just lately. We've previously seen a benchmark appearance of the Microsoft Lumia 940 giving away some of the specs. Now some Microsoft Lumia 940 XL specs have been sighted on a benchmark site.
At the weekend we gave news that after many months of rumors and leaks, the existence of these two new upcoming Lumia handsets had been confirmed. The Lumia 940 appeared on an ad network with model numbers RM-1104 and RM-1105 and the Lumia 940 XL with model number RM-1100. This spot also revealed that the larger Microsoft Lumia 940 XL has superior specs to the 940.
Now the Lumia 940 XL model RM-1100 has shown up again, this time on the GFXBench site. This gives specs for the device that largely tally with earlier leaks including a Snapdragon chipset. The benchmark sighting doesn't give the SoC model number but does cite Adreno 430 graphics. This gives away the fact that it's the Snapdragon 810 chip that's powering the 940 XL.
Other specs disclosed for the Microsoft Lumia 940 XL by this latest sighting include a 5.7-inch display with Quad HD resolution of 2560 x 1440, a 20-megapixel rear camera, and 5-megapixel front-facing camera. The filing lists 1.5GB of RAM and 14GB of internal storage, but previous rumors suggest 3GB of RAM and 32GB of internal storage, which is much more plausible.
Readers may also be interested to hear that a recently tipped inclusion for the Lumia 940 XL is an iris scanner, although at this stage that's unconfirmed. Both the Lumia 940 and Lumia 940 XL are likely to release running the upcoming Windows 10 for Mobile. There's still no news on an exact release date for these Lumia handsets, but at the rate of current leaks we could know all of the details before they are officially announced.
Are you one of the many Lumia fans waiting for the high-end Microsoft Lumia 940 XL or the Lumia 940 to arrive? What are your thoughts on the confirmed specs of the 940 XL as revealed in this latest news? Do let us know with your comments.
Source: techtastic.nl
Via: Phone Arena