Samsung Galaxy Note 5 Edge design with new feature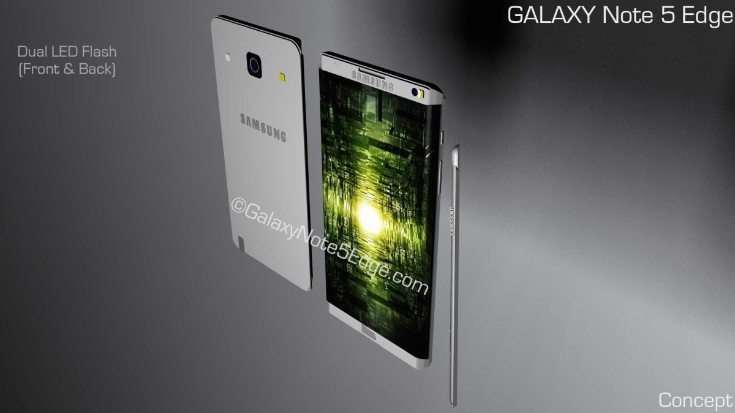 There's a lot of speculation at the moment about the Samsung Galaxy Note 5 due to release later this year and also the Galaxy Note Edge 2. The latter of these is also being referred to as the Samsung Galaxy Note 5 Edge, and while we wait for more details on the phone itself we thought it would be good to check out the latest concept design of the phone with a new feature.
Designer Sunny Gandhi has previously come up with his visions for the Samsung Galaxy S7 and Galaxy Note 5 (with a rotating camera), and now he has turned his attention to the Note 5 Edge compatriot. The design sticks to the sort of styling we'd expect for the next Note Edge, with a metallic build and dual curved edges. The handset is nicely slim and features a slot to one side to contain the stylus.
The designer has given his Samsung Galaxy Note 5 Edge idea dual front stereo speakers and it has a 4K dual edged display. A nice feature here is a removable battery tray along the bottom edge of the device, though we're not sure how practical this would be. The camera set-up includes dual-LED flash to both front and back, although on the rear they do look slightly out of place positioned so far either side of the camera module.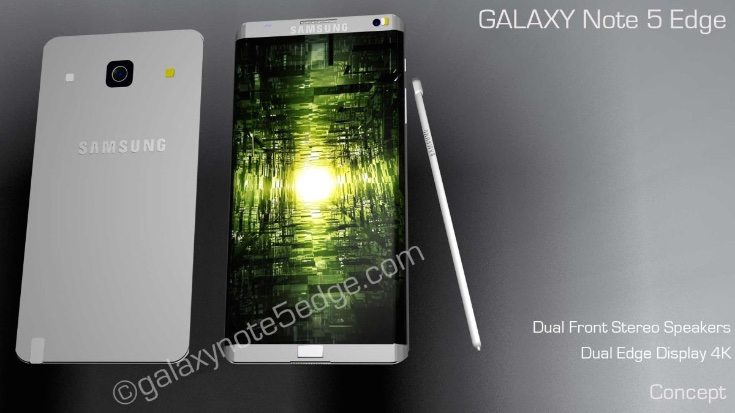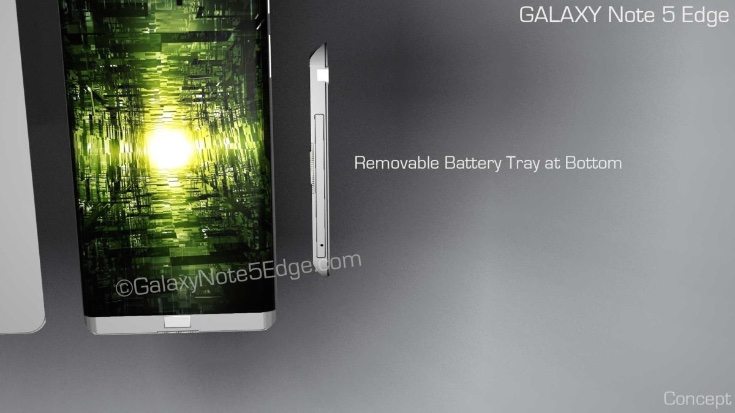 Rather than something way too flashy these renders look pretty plausible, though of course we're likely to see many more concept ideas before the real deal finally releases. Speaking of the genuine article, although it has been widely rumored that the Samsung Galaxy Note 5 Edge will launch alongside the Galaxy Note 5, there have been recent rumors that there will not be a new Note Edge this year. This remains unclear right now but we're likely to hear more about this before too much longer.
In the meantime we'd be interested to hear your views on the Samsung Galaxy Note 5 Edge renders shown here. What do you think of the removable battery tray feature at the bottom? Drop us your comments in the box below.
Source: Concept Phones