LG Tribute Duo / Tribute 2 for Sprint and Virgin Mobile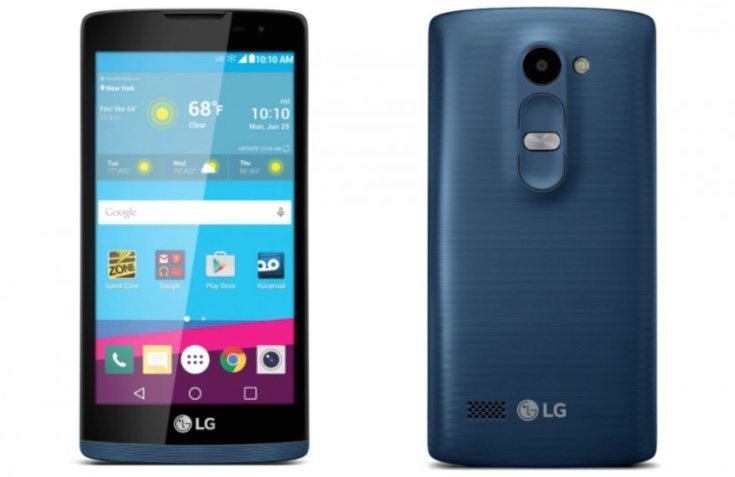 We have some news about a new low-end smartphone for Sprint and Virgin Mobile. The LG Tribute Duo aka Tribute 2 will go on sale at some point today, so if you decide you want to purchase this device you don't have to hang around waiting too long. Its specs are not exactly exciting but the price may be enticing for some.
We're not fans of devices being called different names on different carriers but it's something that happens from time to time. This new handset is called the LG Tribute Duo if you buy it from Sprint, or it's dubbed the LG Tribute 2 at Virgin Mobile. Either way it's available with Sprint Prepaid or Virgin Mobile and it will set you back $99.99 (plus tax). Remember that's a non-contract price so this is an affordable smartphone.
Specs of the LG Tribute Duo include a 1.2GHz quad-core processor, a 4.5-inch display with resolution of 854 x 480, 1GB of RAM, and 8GB of internal storage (expandable with microSD). It has a 5-megapixel rear camera, VGA front-facing camera, and a 1900 mAh battery. It supports the Sprint Spark 4G LTE network and runs the Android 5.1 Lollipop operating system.
This may be a fairly low-grade smartphone but it does have something in common with some high-end LG handsets, as the power and volume buttons are on the reverse of the phone. It also comes with some popular software features such as Knock Code, Gesture Shot, and QuickMemo+.
You can see more about monthly plans on Sprint Prepaid or Virgin Mobile at the source link. Is there enough about the LG Tribute Duo / Tribute 2 to make it your next smartphone purchase from Sprint or Virgin Mobile? It's always good to hear from readers so let us know what appeals to you about this device.