Samsung Galaxy Unpacked 2015 set for August 13th in the Big Apple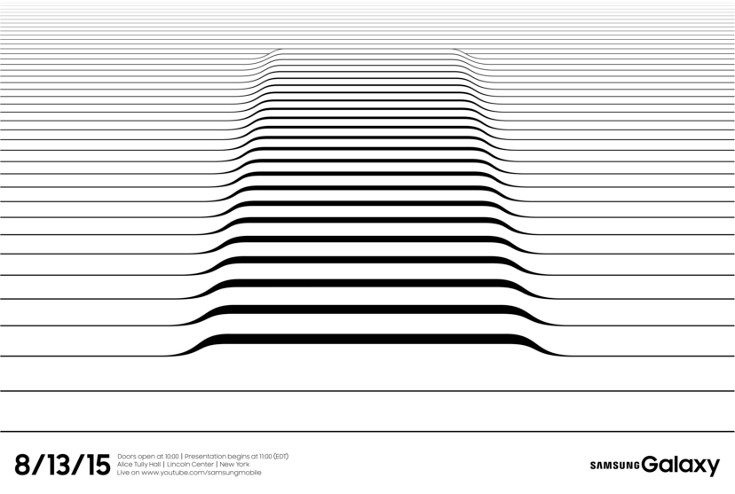 Unless you've been living under a rock, you know Sammy is going to unleash the beast soon with a couple of large new smartphones. Samsung Galaxy Unpacked 2015 will be their last big event of the year, and it should be our first official look at the Samsung Galaxy Note 5 and Samsung Galaxy S6 Edge Plus.
We've seen a steady stream of leaks from the Galaxy Note 5 and Galaxy S6 Edge Plus over the past few months, and all that news and speculation is going come to a head soon. August 13th is the date Sammy has set for their Galaxy Unpacked 2015 event, and while the invites were vague, it's safe to say two phabets are going to be the stars of the show.
We aren't going to rehash the rumored Galaxy Note 5 specs or delve into the design behind the Galaxy S6 Plus Edge. We are going to mention a few new rumors that have surfaced saying one handset will receive more fanfare than the other. A report from the Korea Herald suggests Sammy will be going all-in with the Galaxy S6 Edge Plus release while the Note 5 will take a backseat this year. The S6 Edge Plus is also rumored to go global whereas the Galaxy Note 5 may skip a few markets.
If Samsung decides to put its considerable clout behind the Galaxy S6 Edge Plus instead of splitting resources with the Note 5, it doesn't mean the Note lineup is going the way of the dinosaur. It could mean Samsung will eventually merge the Edge Plus and Note though as the devices could eat into each other's sales. Rest assured, we'll know more on August 13th when Samsung hits the NYC with Galaxy Unpacked 2015.