HTC Desire 526 and Desire 626 announced for Verizon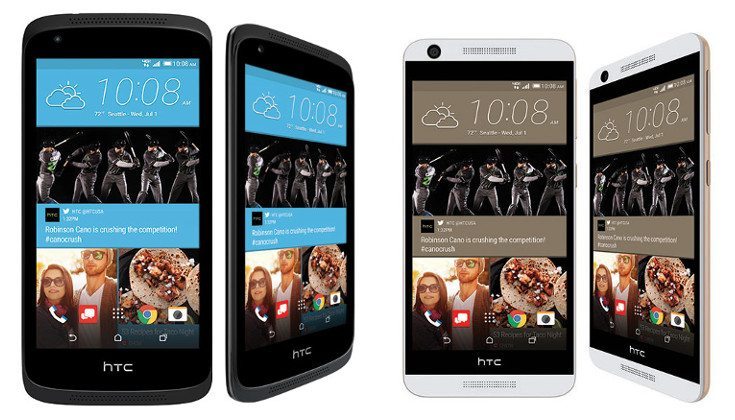 We told you how Big Red has revamped their smartphone plans, and now they are rolling out a couple of new mid-rangers from HTC. The HTC Desire 526 and HTC Desire 626 are Verizon bound and provide an affordable option if whether you're prepaid or on a plan.
HTC announced a trio of devices for the states last month, and two of them have just been announced for Verizon. Neither will stand against flagships from this year (or the last), but both will run the latest version of Android and offer up 4G LTE on the cheap if you want to roll with Big Red.
The HTC Desire 526 has a 4.7-inch display with a resolution of 960 x 540. The processor wasn't mentioned, but you'll get 1.5GB of RAM, 8GB of storage, and a Snapdragon 210 chip if it stays true to the previously released specs. An 8MP/2MP camera combo, 4G LTE, 2,000mAh battery, and Android 5.1 round things out for the Desire 526.
If you want something with a bit more power, the HTC Desire 626 may be the wiser choice. It's said to have the same Snapdragon 210, but with 1.5GB of RAM and 16GB of storage. The camera combo is a little bigger as the 8MP rear shooter stays the same, but there is a larger 5MP sensor on the front. The display jumps up to a 5-inch 720p panel and everything else is basically the same.
We weren't sure of the HTC Desire 526 or the HTC Desire 626 price when they were announced last month, but that's become a little clearer now. The Desire 526 will set you back $120 unlocked or for $5 per month for 24-months beginning on August 13th. The HTC Desire 626 doesn't have a set price yet and will roll out in the coming weeks.