Samsung Galaxy Note 5 Dual SIM spotted sans expandable storage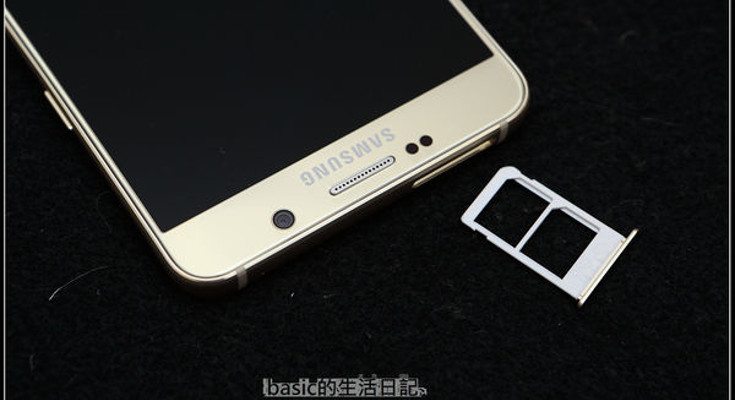 Unless you live under a rock or just returned from a locale without internet, the Samsung Galaxy Note 5 and the Galaxy S6 Edge+ were announced last week. We assumed a Samsung Galaxy Note 5 Dual SIM model was in the works, and we're pleased to announced it's been confirmed. That being said, we hope you weren't holding out hope for a hybrid SIM card slot…
As of last week, the Samsung Galaxy Note 5 Dual SIM was considered the consumers last hope to get expandable storage from Sammy's big flagship. Rumors briefly surfaced suggesting the Dual SIM variant of the Note 5 would sport a hybrid SIM card setup, which would allow for one slot to be used with a SIM card or a microSD card. Well, that's not going to be the case, so we hope you dig the cloud.
Photos out of Taiwan have confirmed the Samsung Galaxy Note 5 Dual SIM existence, and they look to be as legit as they get. There are a wide range of photos that show the device along with its accessories and packaging and while they obviously can't peel the back off, they were kind enough to slide out the Dual SIM card tray. It's now time to put those hybrid SIM card slot rumors to rest and get to know the cloud a little better if you plan on picking up the Note 5.
When it comes to design and trying to raise the bar, Samsung gets an A for effort this year. We'd have to drop that grade several notches in terms of listening to their customers though as it's safe to say nobody complained about the microSD card slot on the previous versions of the Note. That slot and the removable battery helped make the handset special, and we've got our fingers crossed one of those features will return in 2016.
Will you buy the Galaxy Note 5 or wait to see what next year's version brings to the table?
via – GSMarena    source: Eprice