iPhone 6C evidence grows, design fit with 5C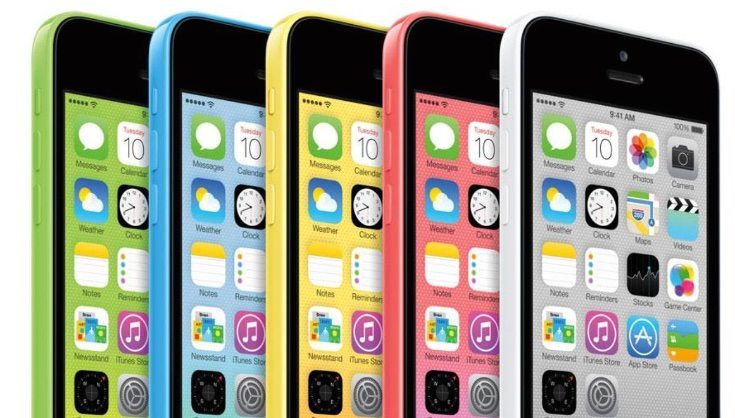 Many months ago we began hearing leaks of three new iPhone releases in 2015. The iPhone 6S and 6S Plus were more or less inevitable, but some were surprised to hear that an iPhone 6C was rumored. Many readers will know of the iPhone 5C that launched in 2013. Now iPhone 6C evidence grows, with claims that it's a design fit with the 5C.
We'll remind you that the iPhone 5C veered away from the usual high-end iPhone as it had a glossy plastic build and a lower price tag (although many felt it was not low enough). It was unveiled alongside the premium iPhone 5S and both had 4-inch displays. However, there was no repeat performance of a new plastic iPhone with last year's iPhone 6 and 6 Plus that stepped up to 4.7-inch and 5.5-inch screen sizes.
In March this year we saw some leaked images purported to show rear casings for an iPhone 6C. Although there were some minor differences the casing was virtually the same as for the iPhone 5C. Now there's growing evidence that Apple will still be catering for those who want a smaller iPhone, with news out of China claimed to be from factory sources.
This source backs up the idea of an iPhone 6C release and says that its appearance is an exact fit with the iPhone 5C. In fact the designs are said to be so close that it's likely that the iPhone 6C could fit in the same case as the earlier plastic iPhone. Rumors have already pegged the iPhone 6C with a 4-inch display, so the fact that they might have identical designs is certainly plausible. What isn't clear yet is whether the new 'C' phone will be available in the same color choices as the iPhone 5C (shown in the image below).
A launch event is expected to take place for the Apple iPhone 6S and iPhone 6S Plus on September 9, and now it looks increasingly likely that we'll also see the wraps taken off an iPhone 6C. Do you think there's still a place in the market for a plastic iPhone? Maybe you'd prefer a new iPhone with a smaller 4-inch display but also a premium build? Do send your comments to let us know.
Source: GizmoChina