LG Nexus 5 (2015) new image claims to show final form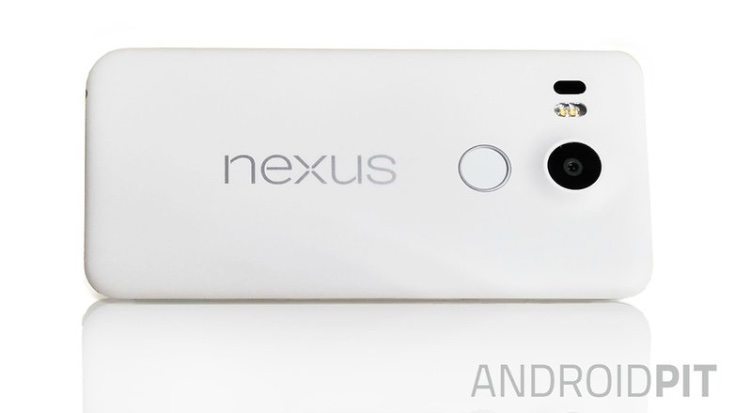 All the signs are pointing to two new Nexus smartphones for 2015 being unveiled at an event tipped for September 29. The smaller of the two has been dubbed variously as the LG Nexus 2015, LG Nexus 5 (2015) and more recently the LG Nexus 5X, although the name is not set in concrete yet. Whatever its eventual title, an LG Nexus 5 (2015) new render leak claims to show it in its final form.
After months of slow trickles of leaks and rumors, in the past few weeks the news about new Nexus 2015 smartphones has been flooding in. A larger Nexus from Huawei is also expected but the one we have an image of today is said to be the LG Nexus 5 (2015). We've seen leaked images and designs based on the leaks so far on several occasions, but AndroidPIT has obtained this picture from a "trusted source" and states that it shows the finished new 2015 Nexus by LG.
It shows the back of the device with Google's Nexus branding and largely ties in with what we've seen and heard so far. Below the rear camera with raised lens, laser autofocus, and dual-LED flash you can see the fingerprint sensor. Over the last few months we've seen several rounds of leaked specs and last week we gave details of the latest. Unofficial specs of the new LG Nexus include a Snapdragon 808 hexa-core processor, Adreno 418 GPU, and a 5.2-inch display with Full HD resolution of 1920 x 1080 although earlier rumors suggested it would have Quad HD resolution.
Further leaked specs include 3GB of RAM, internal storage models of 16 and 32GB, a 12.3-megapixel rear camera, 5-megapixel front-facer, and 2700 mAh battery. It will of course be running the Android 6.0 Marshmallow OS. Another recent leak tipping the LG Nexus 5X as the final name (still not confirmed) also gave price indicators of $399 for the base storage model or $449 for the 32GB option. As well as the white version purportedly shown here, it's thought that the new LG Nexus 5 will also be offered in light blue or black colors.
AndroidPIT makes the point that this image is NOT a press render of the phone and that they have taken out the background to protect their source. By the end of this month we should have all the final details of the LG Nexus 5 (2015) aka Nexus 5X, and there has been speculation that the phone will release on Google Play directly after the official reveal.
What are your thoughts on the upcoming LG Nexus 5 (2015)? Are you happy that it's set to be a more affordable smartphone than last year's Motorola Nexus 6? What are your thoughts on the design of the handset? Let us know with your comments.
Source: AndroidPIT