BLU Vivo Air LTE is ultra-slim with a competitive price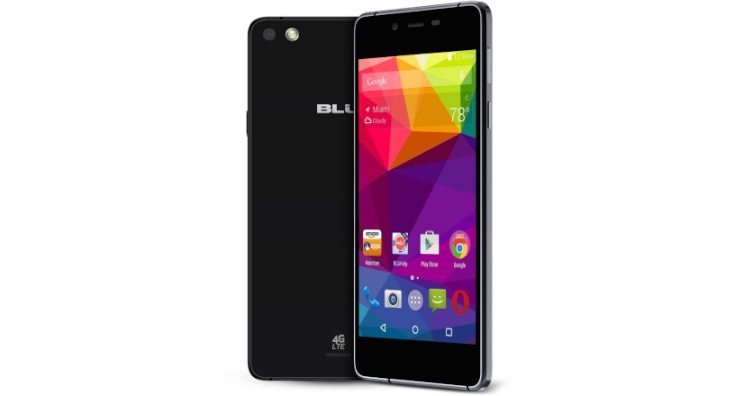 Smartphone manufacturer BLU has been introducing some new devices in Las Vegas at CTIA, and one of these is the BLU Vivo Air LTE. It has an extremely slim build and in fact is claimed to be the thinnest 4G LTE phone for the US. The new variant follows the BLU Vivo Air that launched earlier in the year.
One of the highlights of the BLU Vivo Air LTE is its light weight and slimness, as it's just 5.1mm thick and weighs only 97g. As well as 4G LTE connectivity the new Vivo Air LTE also sports a 1.2GHz Snapdragon 410 quad-core processor and 2GB of RAM as opposed to the MediaTek processor and 1GB of RAM of the earlier non-LTE version.
Further BLU Vivo Air LTE specs are Adreno 306 graphics, a 4.8-inch Super AMOLED display with HD resolution of 1920 x 1080, 16GB of internal storage, and a 2050 mAh battery. It has an 8-megapixel rear camera with LED flash and 1080p video capture, a 5-megapixel front-facing camera, and runs the Android Lollipop operating system.
We'll point out that the phone's LTE bands are compatible with T-Mobile and AT&T. Now to that all-important pricing information, and the Vivo Air LTE has a competitive unlocked price of $199. It releases exclusively through Amazon.com with orders shipped by September 22nd. Pre-orders are available now and images on BLU's website show it in black or white color options although we can only see the black color on Amazon at the moment.
As well as the new version of the Vivo Air, readers might be interested in the new high-end BLU Pure XL smartphone. It has also just been announced and has a higher price with flagship specs to impress, such as a QHD display. Are you sold on the BLU Vivo Air LTE or are you more tempted by the BLU Pure XL? It's always good to hear from readers so do send in your comments.
Sources: PR Newswire AND BLU