KD Interactive announces the Kurio Smart and Kurio Xtreme 2
Looking for a tablet for your tot? There are plenty to choose from these days, and you can now add two more options to that list. The Kurio Smart and Kurio Xtreme 2 have been announced by KD Interactive and are interesting options for your child's next slate.
First up is the Kurio Xtreme 2, a 7-inch tablet running Android 5.0 that is built to be durable and affordable. It's able to take a bit of a beating and sports a kickstand for movies and gaming. In terms of specs, it's powered by a quad-core MediaTek MTK8127 and has 16GB of expandable internal storage. Connectivity options include Wi-Fi, Bluetooth 4.0, micro HDMI and you'll get a couple of cameras to boot.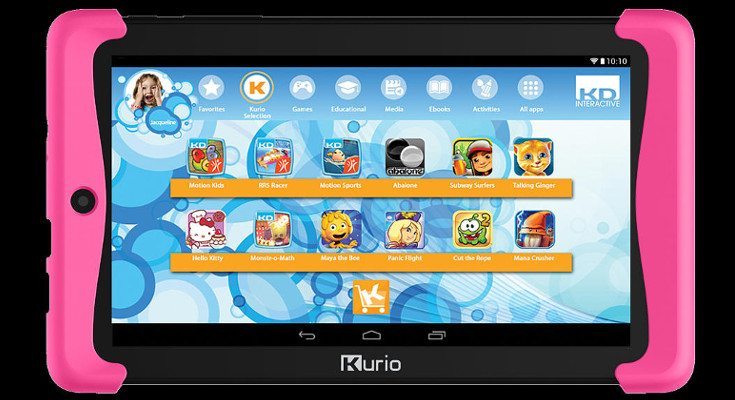 If your child is a bit more advanced, the Kurio Smart may be a slate to consider. It's a Windows-based tablet with a 9-inch display that can connect to a magnetic keyboard for a mobile 2-in-1 experience. Details on the innards are sparse with this one as well, but you can expect a Bay Trail-T chip, the same connectivity options and 32GB of internal storage that can be kicked up through a microSD card slot. A one-year subscription to Office is included along with a Terrabyte of One Drive storage and around $200 bucks worth of pre-installed apps. The tablet will run Windows 8.1, but is upgradable to Windows 10.
Both of Kurio's new tablets are ready to roll from Toys "R" Us through retail shops and their online store. The Kurio Smart is available in Blue and White or Pink and White carrying a price tag of $199.99 with the keyboard. The Kurio Xtreme 2 comes in Blue or Pink, is rated for children 3+, and is bit cheaper at $129.99.