The Wove Band is a flexible wearable set to debut in 2016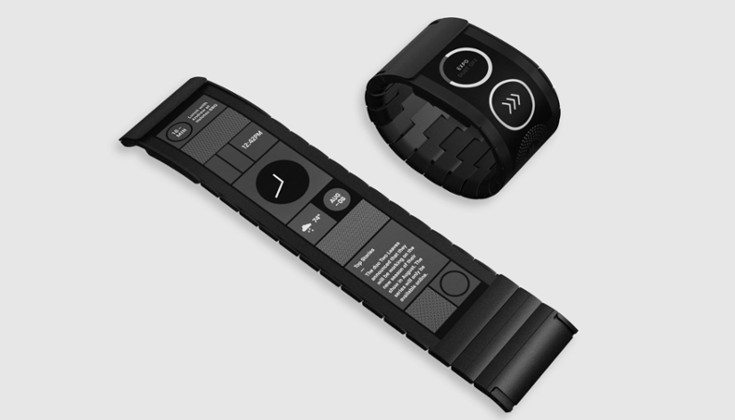 We've seen a lot of cool wearable tech in the past couple of years, but we haven't seen anything outside of concepts that's really wowed us. The Wove Band has come along to change that as it's a flexible wearable that you'll actually be able to buy next year.
Flexible displays are still the stuff of sci-fi at the moment, as the technology is their but not necessarily consumer friendly… or cheap. Samsung, LG and others are working on various gadgets behind the scenes, but you may not have to wait as long for the Wove Band. The wearable is set to make its debut in 2016 and it has several features that are going to make it attractive to tech geeks and early adopters alike.
The Wove Band features a flexible 156mm x 30mm display that carries a resolution of 1040 x 200. It's made with something called Polyera Digital Fabric Technology and as you can see from the photos, has an E-ink touchscreen display that will literally wrap around your wrist. The rest of the specs are impressive as well considering the form factor as you'll get 512MB of RAM, 4GB of storage, 230mAh battery, Bluetooth 4.0, and the usual sensors. The Wove Band will get its power from a Freescale i.MX7 dual-core chip and runs Wove OS, which is based on Android 5.1.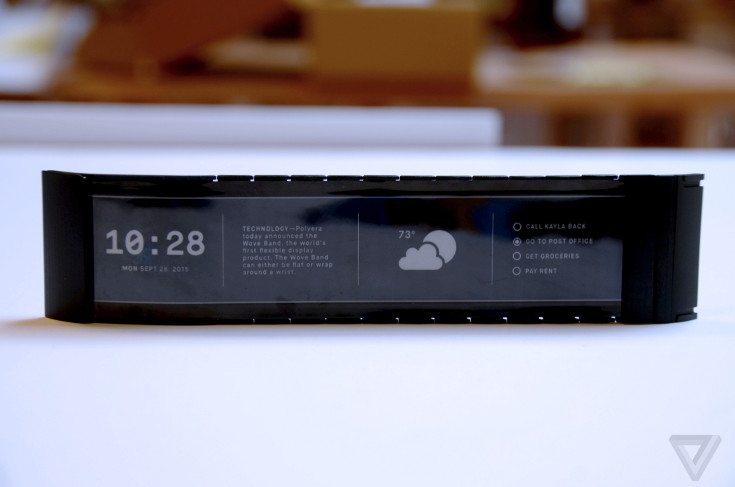 The Wove Band's large surface area will allow for some cool applications when combined with always-on display and sensors. Consumers will use something called "compositions" in place of apps, and the company is already working with some of the big names in the app world. Needless to say, they are inviting developers big & small to take a crack at their new wearable with the first prototypes shipping out in December of this year.
If you're concerned the funky new wearable will require a small loan to buy, don't sweat the cost. The company expects the price to be less than the Apple Watch, with the first consumers units expected to roll out in mid-2016. If black and white isn't your thing, they also have plans for a color display in the near future along with different sizes and shapes to boot.
Are you interested in the Wove Band if the price is right?
via – The Verge