Sony Xperia Z5 Compact overheating issues reported: UPDATED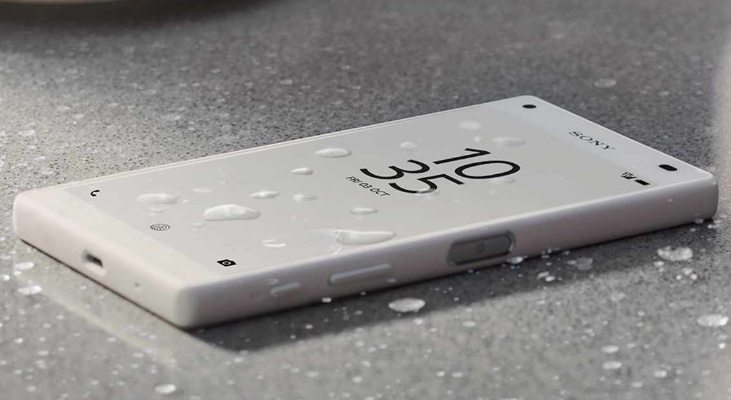 Sony recently announced its new Xperia Z5 flagship along with the Z5 Premium and Z5 Compact. Some were a little surprised that they all use the Snapdragon 810 chipset, which has previously been the source of some widely documented overheating problems. Now it seems that the company might regret this choice, as Sony Xperia Z5 Compact overheating issues are being reported.
Back in June we told of problems with some units of the Sony Xperia Z4 overheating. This also uses the Snapdragon 810 octa-core processor and some retailers were alerting customers about heating issues with the handset. The same thing happened with the Sony Xperia Z3+, also powered by the Snapdragon 810, and we've seen some manufacturers turn their back on the 810 to the Snapdragon 808 hexa-core CPU instead. For example the recently announced LG V10 packs the Snapdragon 808 chipset, as does the upcoming BlackBerry Priv.
It looks as though Sony thought they might have solved any problems with the Snapdragon 810 though, as was shown in a recent teardown of the Sony Xperia Z5 Premium. This showed dual heat pipes had been used as well as thermal paste being applied on the chip in order to prevent rising temperatures. It would make sense that they did the same to the standard Xperia Z5 and Sony Xperia Z5 Compact, but if so it doesn't seem that this measure has worked.
The Xperia Z5 Compact is the subject of reports from China saying that the device is running hot. It appears that when it begins getting too hot the screen gets sluggish and causes a problem with registering touch input. In fact some users report that the issue is severe enough that sometimes the handset doesn't register touches at all. The reports also mention that some owners of the device are attempting to solve the problem by rebooting the Z5 Compact, but find this doesn't always work.
Sony might be able to alleviate this with an update to lower the temperatures, but this would involve throttling the chipset. At the moment though this could be a way of resolving the issue, at least for the short term. One owner of the Sony Xperia Z5 Compact has produced a video showing the issues he is encountering with his handset (see update).
At the moment it's not clear whether this is a widespread issue or involves only a limited amount of units, but it might make some buyers about to order one think again. What are your thoughts on the overheating issues being reported for the Sony Xperia Z5 Compact? Were you surprised that the company went for the Snapdragon 810 chipset again?
UPDATE: We have removed the video from this article as it was brought to our attention that the title had changed. This implied that it was wrongly used by one of the sources to suggest overheating rather than a simple touch issue.
Source: MyDrivers
Via: Phone Arena