HTC goes Pink with the HTC One M9 for Breast Cancer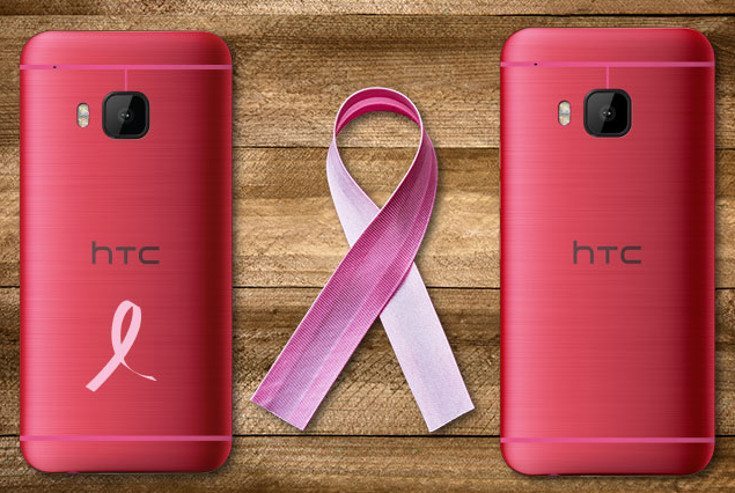 If you've turned on a TV or browsed the web in the past week, you may have seen a lot of pink. HTC is getting in on the action with the HTC One M9 Pink Edition, which will only be available to purchase through the end of this month.
Limited edition smartphones are nothing new, and each year we see a half-dozen handsets that are hard to get ahold of. The HTC One M9 Pink edition has joined the club as the company will roll out not one, but two special editions to mark Breast Cancer awareness month. They're also donating $25,000 to the Breast Cancer Research Foundation to further help the cause.
The pink HTC One M9 is the same smartphone we came to know earlier this year when it rolled out, but with a few cosmetic changes. One version is full-on Pink as you can see from the photos while the other is Pink and carries the symbolic ribbon on its backside. We won't rehash the HTC One M9 specs, but you can read about them here if you're unfamiliar with the handset. As for the extras, HTC is throwing in a $100 Play Store credit and a Pink Dot View case.
If you're interested in the HTC One M9 Pink edition, you won't have to wait to pick one up. The handset is ready to roll straight from HTC, and is priced at $649 unlock although you'll have to go with T-Mobile or AT&T so Sprint and Verizon customers are out of the loop on this one. If you aren't interested in the smartphone, but still want to help the cause you can donate or help fundraise through the Breast Cancer Research Foundation or similar foundations.