Star Wars Battlefront open beta release arrives today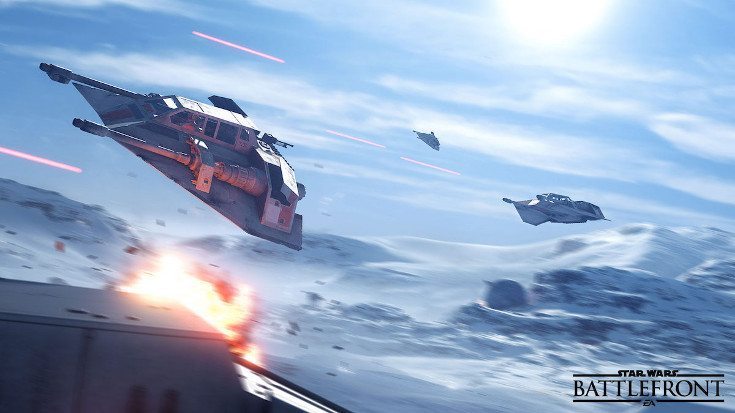 Occasionally, we delve out of the mobile realm to cover something that's bigger than everything else. Today, that's the Star Wars Battlefront open beta release which is gearing up to kick off in a few short hours. Time to get those consoles and gaming rigs ready…
Gamers have dreamed and drooled at the prospect of "good" new Star Wars game, and we all knew one was coming with the first flick set to debut soon. The Star Wars Battlefront open beta will give the majority of folks their first hands-on experience with the upcoming title and it's set to kick off at 1 PM EST today for folks with an Xbox One, PlayStation 4 or PC.
The #StarWarsBattlefront Beta will open up on Oct 8th 10 AM PST.

– Sledgehammer70 (@sledgehammer70) October 8, 2015
News of the Star Wars Battlefront open beta release came last night through Twitter, and we know what to expect from the beta and how much free space you'll need. You will be able to play through three game modes in the Battlefront beta which takes you to the worlds of Sullust, Hoth and Tatooine. There will be snowspeeders and AT-AT's, but you may need to clear up some free space.
The Star Wars Battlefront open beta download for PlayStation 4 and the Xbox One will clock in at around 8GB while the Star Wars Battlefront PC release is larger at 11GB. All versions will be ready to roll at 1 PM EST, and you can bet the farm there will be no shortage of players available and at the ready as soon as it opens up.
Are you going to snag the Star Wars Battlefront open beta download today?