Microsoft Lumia 950, 950 XL unlocked prices at UK retailers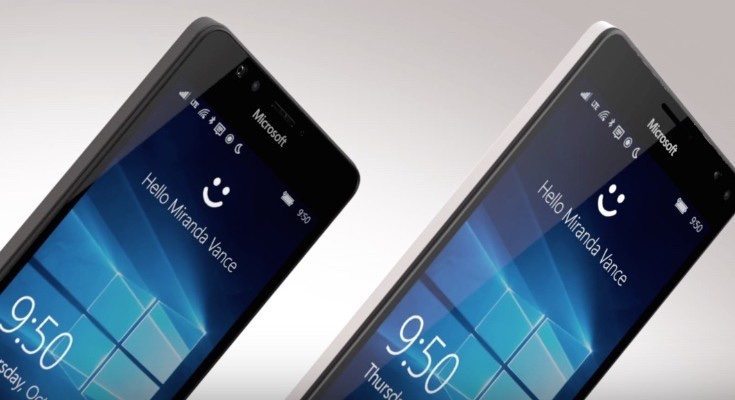 Two new Microsoft Lumia flagships were made official last week, and first impressions of what's on offer have been extremely favourable. Plenty of people seem eager to get hold of these smartphones that will release in November. Now we have details of Microsoft Lumia Lumia 950, 950 XL unlocked prices at some UK retailers.
Last week we gave some information on Microsoft's official pricing for the Lumia 950 and 950 XL in the UK. The SIM-free prices were announced as £499.99 and £549.99 respectively although specific release dates other than November were not given. Now both phones can be pre-ordered from several online retailers in the UK, and we have the SIM-free and unlocked prices.
If your preference is for the Microsoft Lumia 950 it's currently up for grabs on Clove UK for £499.99. This is the same as the official price that Microsoft quoted although the retailer does say that its price is not yet confirmed. At Unlocked Mobiles the price is £479.98 while at Expansys it's lower still at £474.99. Unlocked Mobiles gives an expected availability date as 2nd December, while Clove and Expansys don't mention any dates.
For those who want the larger Microsoft Lumia 950 XL the price at Clove UK is £549.99. Again this retailer says that price and availability is still to be confirmed. At Expansys the price is £539.99 while this time Unlocked Mobiles is offering the cheapest price at £529.98. Expansys doesn't give any date again but Unlocked Mobile has an expected date of 2nd December once more.
All three of these online retailers have pre-orders available right now in both the black and white colour options, so if you want to be first to get one of the new high-end Windows 10 Mobile handsets you might want to check out the details. The Microsoft Lumia 950 and Lumia 950 XL have certainly got people talking and could help to bring more users to the Windows mobile platform after recent rises in market share were reported.
The budget Lumia 550 that was announced last week will also run Windows 10 for phones. Some other Lumia smartphones currently running Windows Phone 8.1 have also been confirmed to receive Windows 10 Mobile. The first updates to existing devices are due to start rolling out in December.
Have you already made up your mind to pre-order the Microsoft Lumia 950 or Lumia 950 XL? Which of these smartphones have you decided to opt for and why? Do let us know with your comments.