Huawei Honor 4X Android 5.1 update arrives bang on time in India: Updated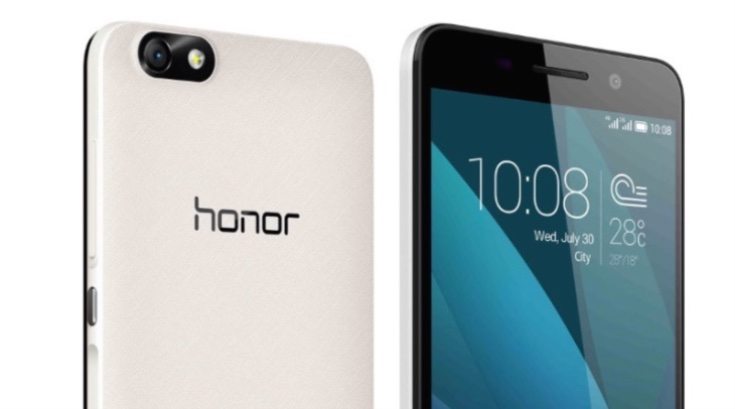 If you're in India and have the Honor 4X smartphone there's some nice news for you today. The Huawei Honor 4X Android 5.1 update has arrived bang on time in India, so you'll be able to enjoy the new improvements and features with this Lollipop upgrade.
In late August Huawei gave some specific dates for some of its devices to receive the Android 5.1 Lollipop update. The Honor 4X was for the update on October 20th, following the same update arriving for the Honor 4C, Honor 6 and Honor 6 Plus. Earlier this month we told how Android 5.1.1 had now arrived for all of the other devices mentioned, with the update still scheduled for October 20th for the 4X.
It's always good to see manufacturers fulfilling their pledges about updates and Huawei is one of these, as today it's reported that the Huawei Honor 4X Android 5.1 update is here. However, you won't be able to get the upgrade as an over-the-air update. Instead you'll need to visit the Honor India support site and manually download the ZIP file for your device. Once you've done this it's simply a case of following the instructions and hey presto!
This update offers new features, performance optimizations, improved functionality and more, and also brings with it Huawei's Emotion UI 3.1. Some of the new features it brings are notifications on the home screen, with access from the notifications bar on the unlock screen, and also increases in speed with searching. Another addition is time-lapse photography using intelligent dynamic frame extraction. Further improvements are changes to badge app icons, and Hidden apps on the home screen that can be displayed simply by sliding upwards with two fingers on the home page.
While it's good to know that Android 5.1 Lollipop is now ready for the Huawei Honor 4X, you might be pleased to hear that the device is also on the recent Huawei list confirmed for the Android 6.0 Marshmallow update. This list was for Huawei China, but as it will be available there at some point, it would be logical that the same update will also roll out for other markets.
Are you pleased that the Huawei Honor 4X Android 5.1 Lollipop update is now available in India? Maybe you've already updated your phone and you could tell us what you think of the differences? We always appreciate your comments.
UPDATE: We have discovered that the update link at Huawei's website has been pulled without explanation. If we discover more we'll be sure to let you know.
Source: Fone Arena