Sony Xperia Z5 Compact touchscreen problem acknowledged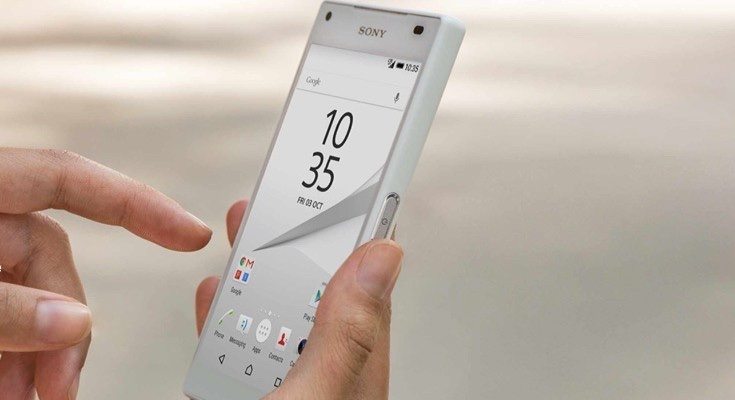 If you're a regular reader of Phones Review or interested in the Sony Xperia Z5 Compact, you may already know about an issue with the device that was reported earlier this month. Now this Sony Xperia Z5 Compact touchscreen problem has been acknowledged by the company itself. Fortunately a fix is on the way.
In early October we told of an issue that was affecting touchscreen input on the Xperia Z5 Compact. Early reports implied that this stemmed from the device overheating and that it was this issue that was affecting touchscreen input. However, it later became clearer that it was a glitch purely involving the touchscreen, and we updated our article accordingly. At that time we didn't know if this was a widespread issue or whether it only affected a limited amount of units but now Sony has spoken out.
Sony has issued an official statement acknowledging reports of touch input issues on the Sony Xperia Z5 Compact for a "limited number of customers." The reason for the problem hasn't been given, but interestingly the company has confirmed that this only affects the white colored model of the smartphone and not other colors of the handset.
Sony also says that this issue is software related and that a software update to fix it will be released. This update will apparently be available starting from week 44, that's the week from Monday October 26. The company says that the timing of the update might vary according to region and operator, and that it will be available via its support software PC Companion and Bridge for Mac.
It's always good to hear companies publicly acknowledge any problems affecting their devices, as it reassures current owners and also prospective buyers. It's also good to know that Sony is working on pushing out a fix with a software update. In the meantime we'd like to hear from readers who have a white version of the Z5 Compact.
Have you noticed a touchscreen issue with your Sony Xperia Z5 Compact, and if so, are you pleased to hear a fix will soon be here? Send your comments to let us know.
Source: Sony Support
Via: Xperia Blog