Microsoft Lumia 950 XL Dual SIM release nears through certification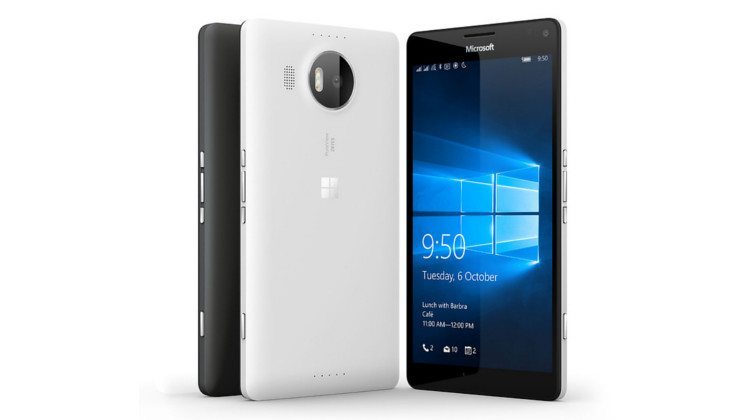 Microsoft pleased a lot of its fans with the new Lumia lineup, but plenty of folks are still waiting on the Dual SIM variants. The Microsoft Lumia 950 XL Dual SIM release may be a bit closer as the device has just passed through FCC certification.
The handset that cleared the FCC on October 27 carries the model number RM-1116, otherwise known as the Microsoft Lumia 950 XL Dual SIM. If you're unfamiliar with the device and a fan of the Windows mobile OS, it's basically the smartphone you've been waiting for but with Dual-SIM compatibility in place of a single-SIM setup.
Just like the single version, the Microsoft Lumia 950 XL Dual SIM will come with a large 5.7-inch AMOLED display sporting a resolution of 2,560 x 1,440. It measures 151.9mm x 78.4mm x 8.1mm and has a weight of 165grams. Needless to say, it's a looker if you dig the Lumia line and it's not going to be any heftier in your pocket than other device's in its range.
As for the power, you'll have plenty thanks to an octa-core Snapdragon 810 with 3GB of RAM. There's 32GB of internal storage as well, and it's expandable through the usual means. The main camera is listed as a 20MP PureView sensor while the front-facing snapper makes use of a 5MP wide-angle lens. Connectivity options include Bluetooth 4.1, Wi-Fi, NFC, Dual-SIM, GPS/A-GPS, a Type-C USB port, and 4G LTE. The Microsoft Lumia 950 XL Dual SIM is powered by a 3,340mAh battery with Qi wireless charging and runs Windows 10.
While we still don't have an exact release date for the Microsoft Lumia 950 XL Dual SIM, any time a device clears a regulatory hurdle, it's a good thing. If you're interested in more information on the Dual-SIM version of the Lumia 950XL or want to pick through the FCC filing, hit up the links below.
Microsoft Lumia 950 XL Dual SIM
via – BlogofMobile    source: FCC