YouTube Red review shows free trial experience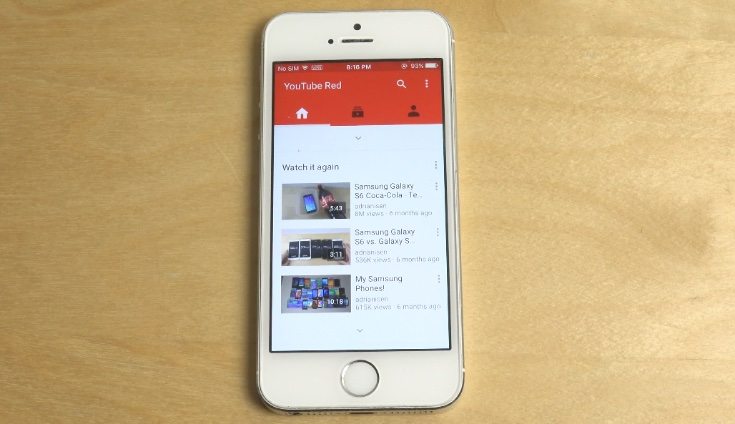 There are plenty of people wondering 'what is YouTube Red?' as it's something that's creating a lot of attention at the moment. Basically it's an ad-free version of YouTube and a few days ago we reported on the YouTube Red free trial. Now we have a YouTube Red review for you to take a look at, and it will give you a clearer idea of what the service offers.
The free trial that has just become available (US only) will let you try out the service for 30 days. After that the price for the subscription is $9.99 per month and for this you'll not only get no ad interruptions but some other benefits too. Beneath this article we've embedded a YouTube Red review from Adrianisen that shows what you can expect.
In the introduction the reviewer gives a brief outline of the service and the other advantages of YouTube Red. These include background video playback, useful for when you're multitasking, and also the option to save videos offline. The YouTube Red review demonstrates the YouTube Red free trail experience on an iPhone.
You'll see the YouTube settings and a new section called 'Background & Offline.' This includes sub-sections such as Background Play, Offline Mode, Offline Video Quality, Save Over Wi-Fi Only, and more. The review then runs through these and makes an interesting point that storage limitations may mean not being able to save many videos offline.
The YouTube Red review then shows videos being played without any ads and the addition of how to save the video offline. However, a few glitches are noted here and you'll see how the reviewer attempts to rectify this after freeing up more storage. The video is finally available offline and after switching to airplane mode the reviewer shows that this is indeed available to view.
The video is a useful look at the benefits of YouTube Red and how it works, and for those of us in the UK it's pretty frustrating not to be able to check out the free trial. When you've taken a look at the YouTube Red review we're really like to hear from you. Are you about to sign up for the YouTube Red free trial? Do let us know what you think of the service by dropping your comments in the box below.
Source: Adrianisen (YouTube)
https://www.youtube.com/watch?v=UfNiSkLnpmg://