Sony Xperia Z5 Marshmallow update tipped for enhanced battery stamina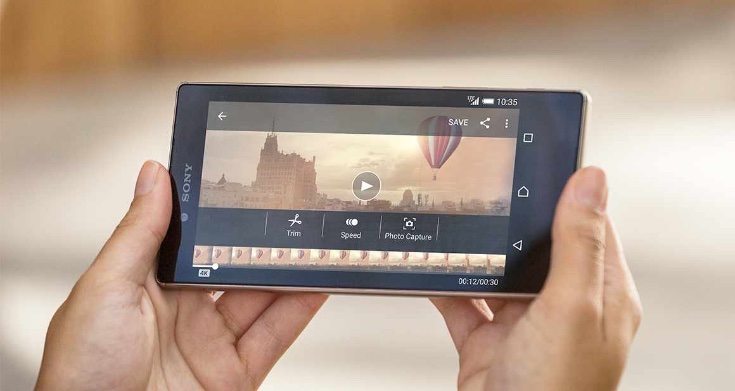 When Sony introduced its new Sony Xperia Z5, Xperia Z5 Compact and Xperia Z5 Premium, one of the highlights that the company boasted about was the long battery life on the smartphones. All three handsets feature a battery stamina mode to enable up to two days of juice. Now the Sony Xperia Z5 Marshmallow update is tipped to bring an enhanced battery stamina mode.
Currently if you check out the company's product pages for the Sony Xperia Z5, Z5 Compact or Z5 Premium you'll see Sony making a lot of the claimed battery life of these handsets. With the Z5 there's a 2900 mAh battery while the smaller Z5 Compact sports a 2700 mAh battery. The Xperia Z5 Premium carries a larger 3430 mAh battery battery, and for all three handsets the batteries are non-removable.
These phones are touted as having "unique power management functionality" for total control of battery life, and says that the standby of the phones can be increased by more than four times using the Extended standby mode. The Extended usage mode is said to offer 14% more runtime, and the company also talks about switching on the Ultra Stamina Mode for core function usage to make the battery life last even longer.
This battery management tool is something that plenty of buyers will be impressed with because of our increasing reliance on our smartphones. Now it's claimed that the Stamina Mode is about to be further improved. The Sony Xperia Z5, Z5 Compact, and Z5 Premium run the Android 5.1.1 Lollipop operating system and all will be receiving the Android 6.0 Marshmallow update at some point.
#XperiaZ5 #XperiaZ5Compact #xperiaZ5premium Battery,to become REAL CHAMPIONS ,thanks to an "IMPROVED" STAMINA MODE in #Marshmallow #soon 😉

— Ricciolo (@Ricciolo1) October 31, 2015
A tweet from leaker @Ricciolo1 says that Stamina Mode improvements will arrive with the Android Marshmallow update. The leaker goes on to sy that that this "improved" stamina mode will make the batteries of the Sony Xperia Z5, Z5 Compact and Z5 Premium "Real Champions." There are no details yet on how this will be accomplished and of course for now we should treat this as a rumor. However, we're intrigued to hear more and hope to hear something official on this soon.
It's not yet known when the Sony Xperia Z5 Marshmallow update will start rolling out. However, Sony included all three of these smartphones on its confirmed list of devices that will be receiving the upgrade as you might expect. We imagine that Sony won't be hanging around any longer than necessary and will want to push out the update as soon as possible. Are you interested to hear more about an improved battery stamina mode for the Sony Xperia Z5, Xperia Z5 Compact, and Z5 Premium with the Android Marshmallow update?
Source: @Ricciolo1 (Twitter)
Via: Phone Arena