Nexus 5X review of gaming performance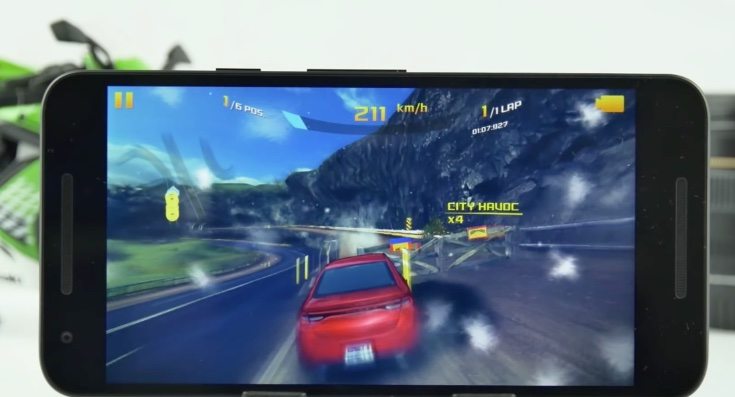 The LG-made Google Nexus 5X smartphone recently released, and as a Nexus device it's bound to be pretty popular. As many of us are increasingly enjoying mobile gaming, it makes sense to check out this aspect of a device before you purchase, especially if you are a fan of this kind of activity. To check this out we're showing a Nexus 5X review of gaming performance.
Specs of the Nexus 5X include a Snapdragon 808 hexa-core processor (two cores at 1.82GHz and four at 1.44GHz), Adreno 418 graphics, and 2GB of RAM. Those specs imply the phone should cope pretty well with gaming, and you can enjoy the experience on its 5.2-inch Full HD display. As you would expect, the phone runs the latest version of Android, 6.0 Marshmallow. For more on this phone you might like to check out our previous Nexus 5X articles. These include comparisons with other handsets and more.
The Nexus 5X review of gaming that you can see on video below this article comes from Fone Arena and will give you an idea of how it fares in this respect. You'll see a few minutes of gameplay from five different popular games. They are Asphalt 8, Real Racing 3, Riptide GP2, Grand Theft Auto San Andreas, and Modern Combat 5.
After each piece of gaming footage you'll then see ratings for both graphics and performance. For instance with Asphalt 8 the Nexus 5X is given 5/5 stars for each. After all of the gaming clips there's also an overall score for the game performance with the LG Nexus 5X. We won't spoil your enjoyment of the video below by telling you the result, although you'll probably have some idea from the score we shared for Asphalt 8.
Safe to say from what we can see with this Nexus 5X review of gaming performance, it looks to be fluid and smooth. Are you satisfied with what the phone has to offer as far as gaming is concerned. Drop us your comments in the usual way in the box below.
Source: Fone Arena (YouTube)
https://www.youtube.com/watch?v=uUmnGh-6XKc://