Lumia 950 and 950 XL confirmed December launch for India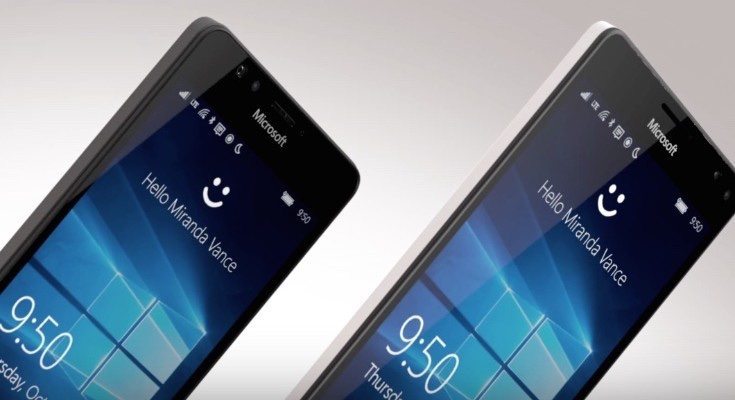 We know that many of our readers in India are very eager to get their hands on the Microsoft Lumia 950 or Lumia 950 XL. These smartphones have been heading closer to a release over the last few weeks, and now the Lumia 950 and Lumia 950 XL are confirmed for a December launch in India.
In the middle of last month we reported that dummy units of these smartphones had been imported into India for display purposes, and this is usually a sure-fire sign that a device is almost ready to hit the market. Following this, at the end of October we informed readers that the Lumia 950 XL dual SIM had appeared for certification purposes, another indication that the devices were closer to a launch.
Because of this we had hoped that the Lumia 950 and 950 XL might arrive for sale in India in November, but at least we now have official news on this. Today in Mumbai at the Future Unleashed 2015 event, Microsoft announced that both of these dual SIM smartphones would launch in India in December. They will be available in black or white color choices. Unfortunately no specific dates were given so we hope to hear more on this nearer to availability.
Although we now have confirmation that the phones will be available in India next month, the company did not give confirmation of pricing. So far though we've seen expected prices of between Rs. 39,000 and Rs. 43,000 for the Lumia 950. If you want the larger Microsoft Lumia 950 XL it looks likely to have a price of between Rs. 43,000 and Rs. 49,000. Bear in mind these are not official prices at the moment but are anticipated prices at various retailers and tech websites.
While we're waiting for the phones to launch in India we'd be interested to hear your thoughts on these new Lumia handsets. Are you pleased to hear confirmation of a December launch for these smartphones in India? Have you already decided that you will buy the Microsoft Lumia 950 or 950 XL?
Source: Fone Arena