TAG Heuer Connected smartwatch price and specifications are now official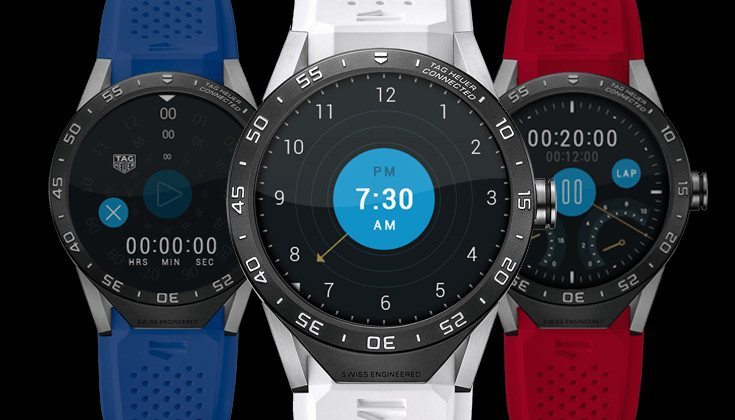 We've covered the TAG Heuer Connected numerous times here at Phonesreview.co.uk, but today it finally became official. TAG's first smartwatch is a looker, but it won't be cheap at $1,500.
We've known about the TAG Heuer Connected smartwatch price for quite some time and the company has given us plenty of teasers to keep us busy until the official release date. Well, that day has arrived and the watch looks just as slick as we thought it would. While it isn't cheap, it's not meant to be and it shows in the build quality with a Titanium chassis. It looks like a regular luxury timepiece, but the TAG Heuer Connected specs tell a different story.
The TAG Heuer Connected features a 1.5-inch round transflective display that's said to be great in direct sunlight. The resolution is also nothing to scoff at clocking in at 360 x 360 with a ppi of 240. The processor is listed as a 1.6GHz dual-core Intel chip, which will be backed by 1GB of RAM and you'll get the usual 4GB of internal storage as well. All the usual bells & whistles are checked in the connectivity department along with Bluetooth 4.1, Wi-Fi and conductive charging through a cradle, cable and plug. Rounding things out for the TAG Heuer Connected specs is a 410mAh battery and Android Wear OS.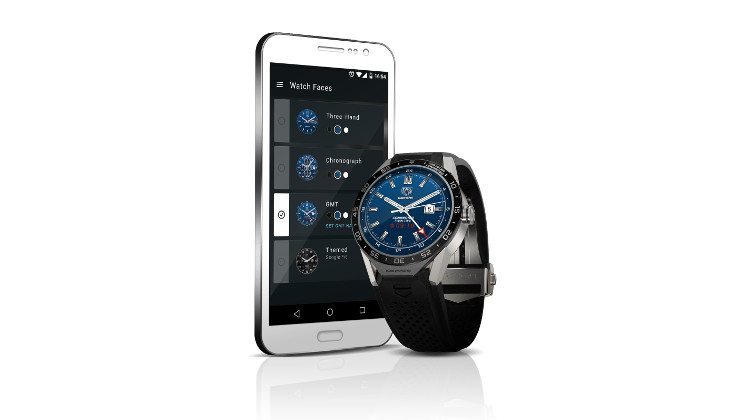 As mentioned, the TAG Heuer Connected has a premium build, so you'll get a 46mm titanium case, a carbide coated titanium bezel with anti-fingerprint coating, and a titanium button with the TAG logo. The display is tougher than normal due to scratch-resistant crystal, and you won't have to worry about the occasional splash thanks to the IP67 certification. The only weak point design-wise is with the bands as they opted to go for a rubberized look.
The TAG Heuer Connected smartwatch is ready to roll with a steep price tag of $1,500. That said, TAG is making things easier with a trade-in option that allows you to trade-in the TAG Heuer Connected for a traditional TAG watch after two-years and an additional $1,500 bucks. That's not as crazy as it sounds either considering how much the company's traditional timepieces cost.