T-Mobile introduces Binge On free video streaming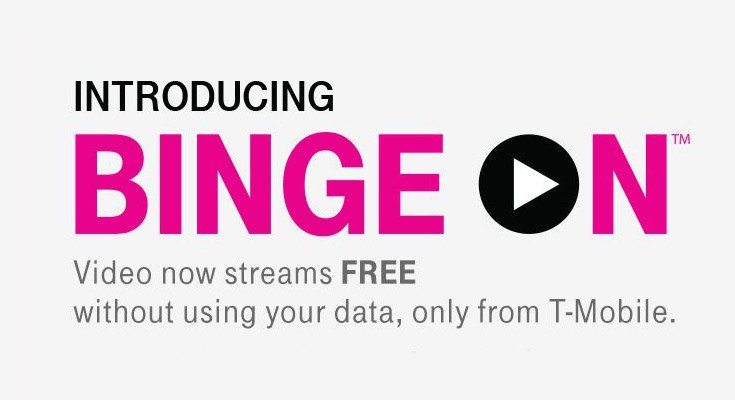 T-Mobile is known for shaking things up on the mobile scene, and they usually have a surprise or two in store at their Uncarrier events. We had heard video might be the topic of today's event and it was as Magenta has announced Binge On.
If you roll with T-Mobile, you already know they tend to offer interesting perks for their members throughout the year. Jump on Demand was their latest promo, and while it is pretty darned popular, we've got a feeling that Binge On streaming is going to be their most popular move yet. It allows for unlimited streaming of video from your mobile, but as with all good things, there is a bit of a catch.
Binge On allows customers to stream video without having to worry about data caps as Magenta won't take a Megabyte away from your plan if you follow the rules. You'll have to have at least a 3GB data plan to get the service and only certain providers will be available at launch. That said, it's a solid list with big guns like Netflix, HBO Now, ESPN, Hulu, and VUDU among others. Those streams won't be in 1080p though unless you turn Binge On off as their new optimized network is automatically setup to stream video at 480p.
T-Mobile drew in plenty of new customers with their free music streaming, and we expect the Binge On promotion will have the same effect. The company plans to add more networks in time and they've "optimized" all other streaming as well which is said to allow folks the ability to watch up to 3x more video. T-Mobile's Binge On program begins on November 15th, and you can find out more information at the link below.