Sony Xperia Z5 camera update review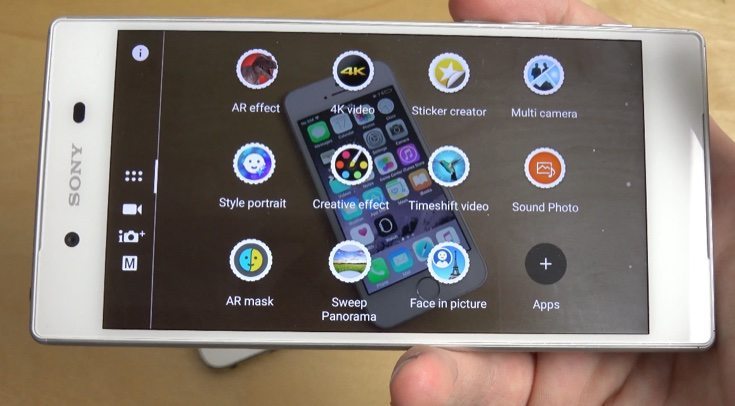 Many of us are getting to grips with the new Sony Xperia Z5 flagship. It has excellent camera capabilities and now the Camera 2.0.0 update has started to rollout for the Xperia Z5, Z5 Compact and Z5 Premium. Today we're showing a Sony Xperia Z5 camera update review to give you an idea of what to expect.
At the launch of the Xperia Z5 lineup Sony promised that a new camera app with refreshed UI would arrive for the phone soon. The company then started pushing out the new Camera 2.0.0 app update for these smartphones a few days ago, and owners will be able to find it by looking at the "What's New" application.
It doesn't take long for those in the know to have a good look at just what improvements and changes have been made, and beneath this article you'll find a video from Adrianisen showing a review of the update for the Sony Xperia Z5 camera. The six-minute video shows various aspects of the camera user interface, firstly showing the new swipe interface on the side that can be used to switch between different camera modes.
There are several new Sony Xperia Z5 camera features including customization of photos using on—screen sliders, and you'll see some of the various camera apps available. The reviewer installs one of these called FXGuru: Movie FX Director, a special effects app. This will give you a brief idea of just one of the things on offer.
The review then moves on to show the Settings menu, accessible on the lower right side, and various options such as manual mode, scene selection and more. You'll also get a look at what the new camera UI looks like when recording video, and generally a tour around the app.
When you've taken a look at the review video below showing this upgrade for the Sony Xperia Z5 camera we'd be interested to hear from you. Are you pleased with the new camera UI and the changes and improvements this update brings to your device? Let us know with your comments.
Source: Adrianisen (YouTube)
https://www.youtube.com/watch?v=MVC4uAvaFFw://