The Pantel Penta WS802X tablet arrives in India with Windows 10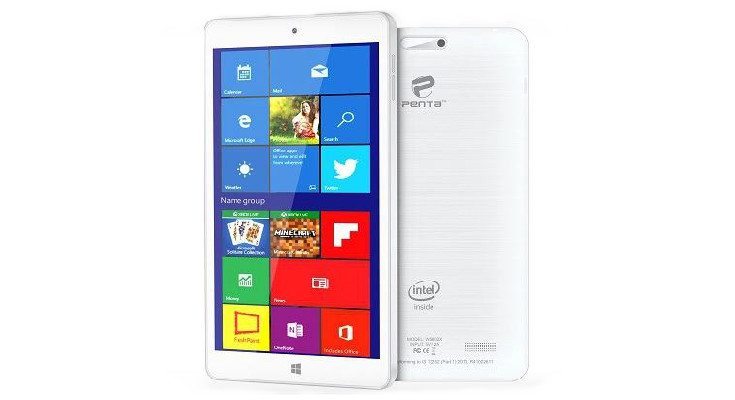 We spent a lot of time covering Android slates and iPads, but Windows-based tablets don't get nearly as much love. It's not because we don't like them, it's because they are few and far between. Well, if you reside in India, you'll be pleased to know about the Pantel Penta WS802X tablet which has just launched in the country running Windows 10.
Most of us have a favorite OS, even if we tend to flip flop back and forth between smartphones and tables. Android and iOS are the two most popular choices with Windows-based slates bringing up the rear, and that doesn't appear to be changing anytime soon. The good news is Windows 10 is going to open things up to a whole new batch of slates, and the Pantel Penta WS802X is one of them.
The Pantel Penta WS802X is said to be the country's first Windows 10 tablet, and it sports an 8-inch panel with a resolution of 1,280 x 720. The horsepower comes from an Intel Atom processor clocked at 1.3GHz and 1GB of RAM, while the storage capacity is listed at 16GB, but expandable up to 64GB. Other features to note include a 2MP camera combo, Bluetooth, Wi-Fi, a 4,000mAh battery, and 3G dongle support.
If the Pantel Penta WS802X seems like your cup of technological tea, you can pick one up through the HomeShop E-store where it will be sold exclusively. The tablet comes with a free keyboard attachment, Bluetooth mouse and MS Office with a price tag of Rs. 5,499.
via – Phoneradar