OnePlus will sell the OnePlus 2 without an invite on Black Friday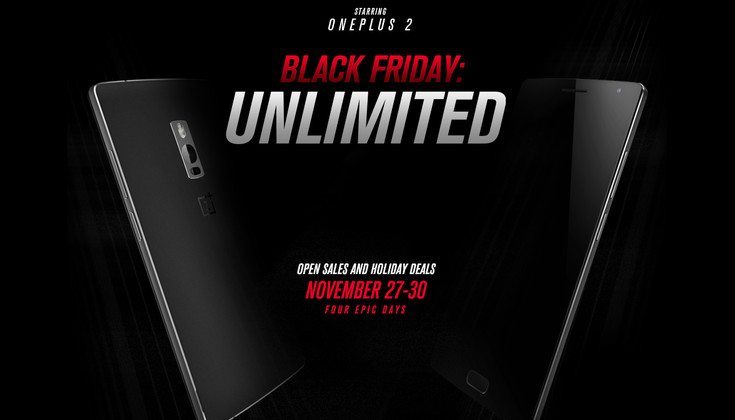 OnePlus may not be the biggest smartphone manufacturer around, but that isn't going to stop them from getting in on the action during Turkey Day. The OnePlus Black Friday sale has been announced, and folks will be able to snag a OnePlus 2 without those pesky invites.
OnePlus may be able to do away with their reservation system once the company gets a bit larger, but for now we are stuck with it aside from the occasional open sale. If you missed out on the previous times the OnePlus 2 was available sans invite, you'll be in luck this week thanks to the OnePlus 2 Black Friday promo.
The OnePlus promo has been dubbed Black Friday Unlimited, and it will include the open sale along with various holiday deals from the company. Unfortunately, we don't know if the open sale extends to the OnePlus X or if either handset will see a discount. That said, the company will hold a special charity auction that will put a ceramic version of the OnePlus X up for grabs. The auction will be through eBay giving works to benefit the charity "Water" and they will auction off five OnePlus X Ceramic edition devices… not invites.
Needless to say, if you want to check out the OnePlus 2 without an invite, now's the time to do so. There are better deals now than when the handset first arrived, but it still offers up quite a bit of bang for your buck.
Are you interested in any OnePlus Black Friday deals or the OnePlus X Ceramic edition?