Samsung Galaxy View gets quick $100 price slash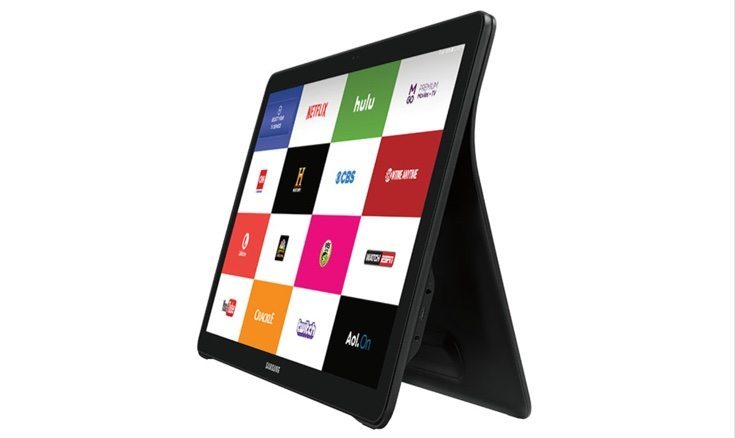 The Samsung Galaxy View is a whopping tablet with an 18.4-inch display, so this is no regular slate. A little over two weeks ago we reported that it had just released for sale in the US with availability from an array of different retailers. If you haven't yet purchased it there's some good news now, as the Samsung Galaxy View has received a quick $100 price cut.
The Samsung Galaxy View price when it first went on sale in the US was $599.99 for the WiFi version with the cellular model still to arrive. That price was the same at the official Samsung store online as well as other retailers including Amazon and Best Buy online. The tablet could also be pre-ordered from other retailers such as Adorama and B&H.
It's unusual to see such a big price cut so soon after a device has released, but the Samsung Galaxy View is now on offer at all of the above retailers for $499.99 That's a whopping saving of $100 so it's bad luck if you purchased one in the last few days. The speedy price cut seems to suggest that the Galaxy View is even more of a niche product than we first thought. Still, it should be more tempting now at the lower price.
Specs of the Samsung Galaxy View include a 1.6GHz Exynos octa-core processor, an 18.4-inch display with 1920 x 1080 resolution, and 2GB of RAM. There's 32GB of internal storage, a 2.1-megapixel rear camera (no front-facer), and a 5700 mAh battery. It runs the Android 5.1 Lollipop OS, but although the large display is certainly notable, the other specs are pretty unexciting. If you want a massive tablet complete with a carry handle though, this could be the one for you.
Does this Samsung Galaxy View price cut make the tablet an appealing proposition for you? Maybe you'll be adding it to your holiday wish list?
Sources: Samsung, Amazon, Best Buy, Adorama, B&H
Via: Android Police