Lumia 950 XL release delay reported for UK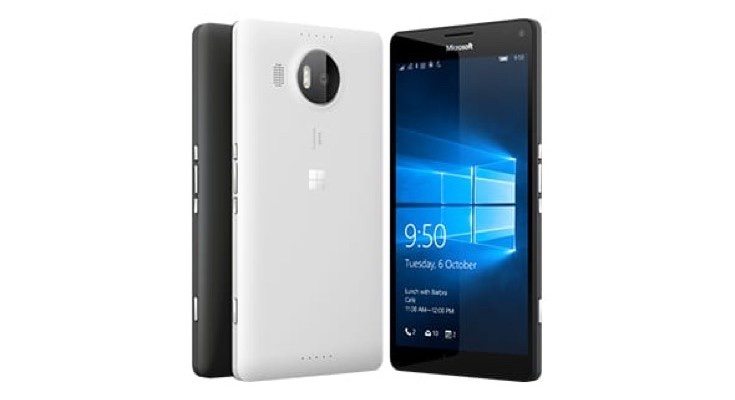 The Microsoft Lumia 950 XL was unveiled alongside the smaller Lumia 950, and many buyers in different world markets are about to get their hands on one of these new Windows 10 Mobile smartphones. Unfortunately there's a Lumia 950 XL release delay reported for the UK, although there should only be a few more days to wait.
We've reported on many of the outlets in the UK where pre-orders for the Lumia 950 XL were available. These have included Microsoft online, Amazon, Carphone Warehouse, and various others. A few days Argos also started offering the phone with delivery for Tuesday (1st) or Wednesday (2nd), and it looked as though they would be beating some other retailers to the starting line. However, it's now reported that the Lumia 950 XL arrival will take a little longer because of some sort of software issue.
Some buyers who ordered the Microsoft Lumia 950 XL are now receiving a text message from Argos. Microsoft has advised of a Lumia 950 XL release delay "following some unexpected software issues." The text goes on to say that the order will now be despatched for delivery no later than December 6, and finishes by apologising for the inconvenience. Taking a look today at the Argos website the Lumia 950 XL now says delivery within 5 days.
Clove UK also says that there has been a delay in shipping but doesn't specify the reason behind this. The online retailer currently lists the Lumia 950 XL with first stock expected on December 7. We've taken a look at various other retailers to see their latest shipping dates for the Lumia 950 XL. On Amazon it's listed for December 12, the same as when we first reported the device on this seller. However, Carphone Warehouse originally listed it as expected for December 3 and this has now been put back to December 8.
At Expansys the listing says that the phone is expected in 2 days. Unlocked Mobiles originally listed the Lumia 950 XL as expected by December 2 but currently the site says December 4. Therefore it's all a bit of a mystery as to exactly when the phone will finally make its way into the hands of buyers. However, if the Argos text message is accurate, stock should still arrive within the next few days.
It would be interesting to know more about the software issue that has caused this Lumia 950 XL release delay. It could be connected to recent rumors of a new software update arriving for Windows 10 Mobile that will offer security improvements and bug fixes, but at this point it's anyone's guess.
We'd like to hear from readers who have already ordered the Microsoft Lumia 950 XL about this delay. Have you received a message from Argos or any other UK retailer about your order being later than expected? Do let us know with your comments.
Via: WMpoweruser