Xperia Z5 Premium vs Nexus 6P speed testing winner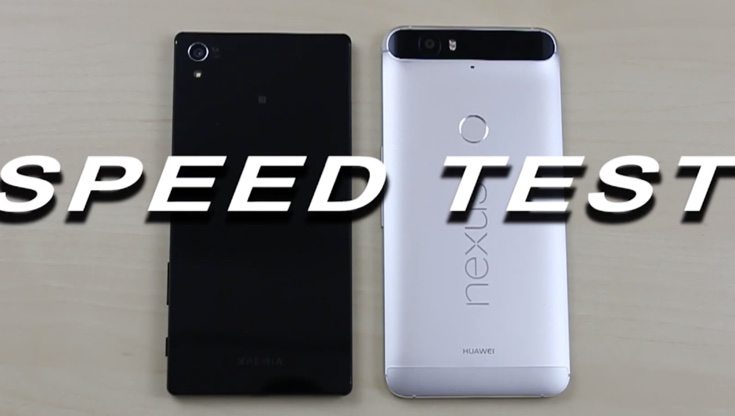 The Sony Xperia Z5 Premium and Huawei Nexus 6P both have top-flight specs and were recently released. In fact some of their key specs as far as performance is concerned are the same. In this case comparing the speeds of the two smartphones should be really interesting, so why not check out an Xperia Z5 Premium vs Nexus 6P speed testing look to find out the winner.
The Xperia Z5 Premium is the largest of the recently launched Xperia Z5 lineup, and it has a 5.5-inch display with 4K resolution, the first smartphone to do so. The Nexus 6P is the larger of the two Google Nexus phones that released this year (a 5.7-inch Quad HD display), with the LG Nexus 5X being the other one that arrived. We've already written many times about the Z5 Premium and Nexus 6P, and you can check out full specs, comparisons and more at the links provided above.
Performance-wise the Z5 Premium and Nexus 6P both pack a Snapdragon 810 octa-core processor, Adreno 430 graphics, and 3GB of RAM. The Huawei Nexus 6P released running the Android 6.0 Marshmallow OS. The Xperia Z5 Premium launched with Android 5.1.1 Lollipop and will receive the update to Marshmallow at some point.
The bout of Xperia Z5 Premium vs Nexus 6P speed testing in the video below comes from L BS and it offers a comprehensive look at how both of them fare for this aspect of performance. It begins by measuring the heat of both handsets, and this is compared again towards the end of the testing. The video shows various speed tests, such as Ookla and an AnTuTu benchmark, and also checks out speeds for browsing, app opening, game loading, bootup, and more.
As the video progresses you'll see counters totting up scores for the winner of each test, so that at the end there's an overall victor. We're not going to give the game away by telling you the outcome before you watch the video, or it might spoil your enjoyment of the speed testing comparison. We will say though, that in many cases the speeds are very close, but that there's a clear winner by the end.
After you've watched this Xperia Z5 Premium vs Nexus 6P speed testing comparison, we'd like to hear your thoughts. Are you surprised by which phone won or not?
Source: L BS (YouTube)
https://www.youtube.com/watch?v=Zml6sNyGQZQ://