Google Pixel C tablet benchmark details, tipped for December 8 launch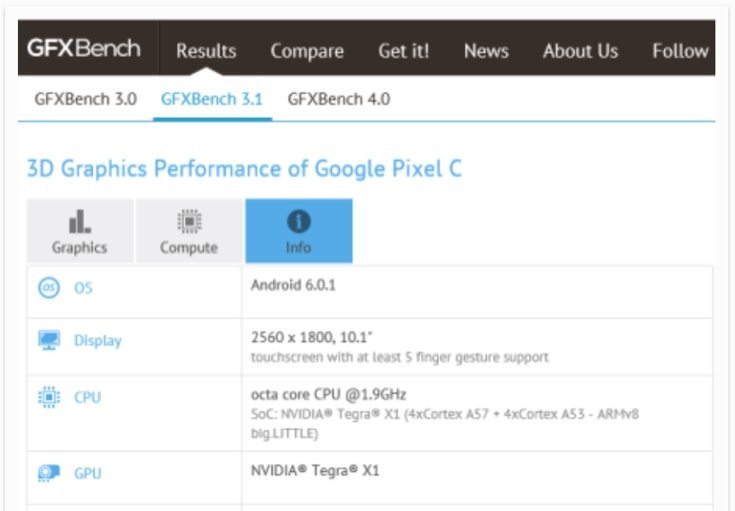 Many of us were surprised when Google announced an upcoming new device at its September event, the high-end Google Pixel C tablet. Some specifications of the device were made official, and although Google didn't announce when it would release we hoped it would be available for the holiday season. Now we have news of details from GGoogle Pixel C benchmark spots, and the device is being tipped for a December 8 launch.
Many of the Google Pixel C specs were already revealed by Google. We know for instance that it will have an Nvidia Tegra X1 processor, and a 10.2-inch display with resolution of 2560 x 1800. Other confirmed specs include 3GB of RAM, 32GB or 64GB of internal storage, an 8-megapixel rear camera, and 2-megapixel front-facing snapper. Another thing disclosed was that the tablet would be 7mm thick.
Now the Google Pixel C tablet has made an appearance on GFXBench and Geekbench, and this has fleshed out some of the details. For example the Tegra X1 is clocked at 1.9GHz (4xCortex A57 + 4xCortex A53 — ARMv8 big.LITTLE). The benchmark also showed the Pixel C to be running Android 6.0.1 Marshmallow. The tablet features a USB Type-C port.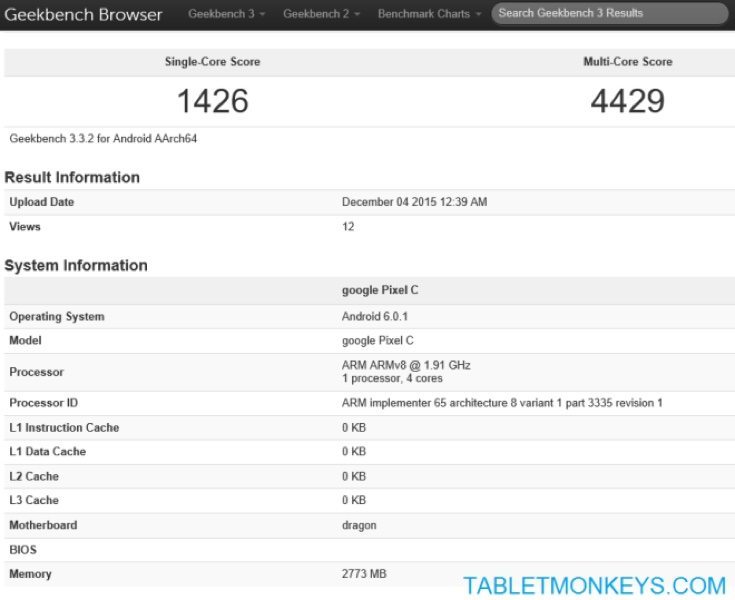 Of course this latest appearance of the Google Pixel C tablet also shows benchmark results that you can see in the images contained within this post. Just yesterday there were rumors from the Netherlands, of a pre-order or launch date of December 8. As we often see devices spotted in benchmark testing shortly before they release, it looks as though the rumor is plausible.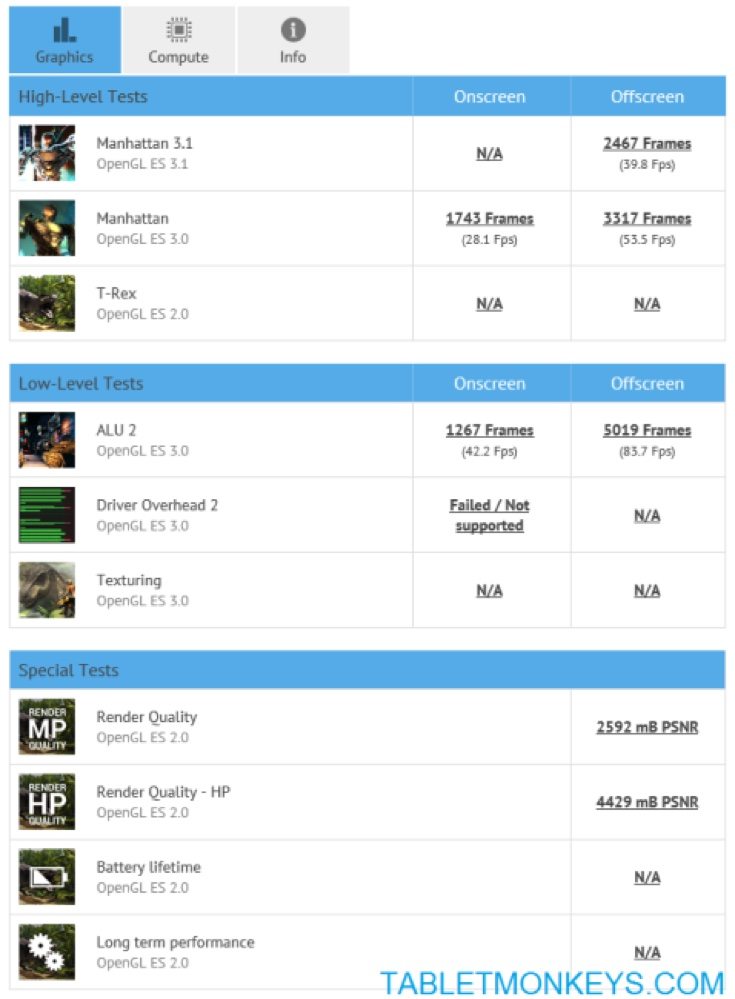 Google already announced the price of the Pixel C tablet as $499 for the 32GB model stepping up to $599 for the 64GB variant. An optional keyboard was also announced at $149. Unlike Google Nexus devices, the Google Pixel C tablet is being developed by Google itself. Hopefully the speculative launch date of December 8 will pan out, and we will shortly see the Google Pixel C up for sale.
Have you been waiting for the premium Google Pixel C tablet to release since it was made official at the end of September? Let us know with your comments.
Source: TabletMonkeys
Via: Phone Radar