HTC Hot Deals offers up the HTC Desire 626 for $149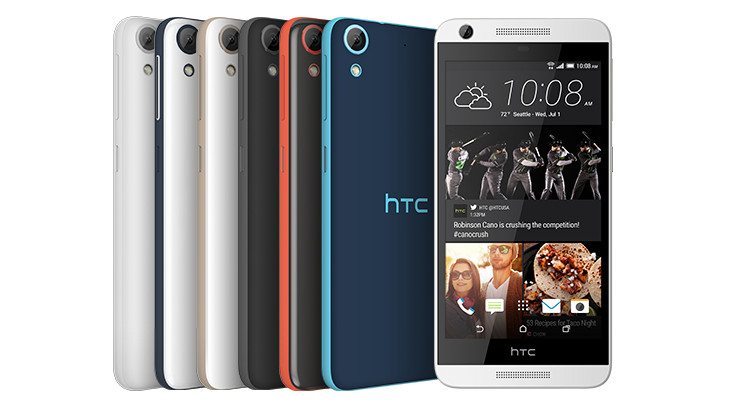 It's Tuesday, and that means HTC is back with another holiday sale. The latest HTC Hot Deals promo is upon us, and the HTC Desire 626 is the device up for grabs at a discount this time around.
HTC has dropped some killer deals over the past couple of months, and they really kicked things up a notch with the holiday version of their HTC Hot Deals promo. If you thought those deals would die when Black Friday 2015 passed, you'd be mistaken as their latest offering lists the unlocked HTC Desire 616 at only $149.99.
If you missed out on our previous coverage of the HTC Desire 626, here's the skinny. It's a handset on the low-end of things, but still has a speedy processor with the Snapdragon 210. That chip will get an assist from 1.5GB of RAM while the storage space is listed at 16GB but expandable through the usual means.
The HTC Desire 626 is a "regular" sized handset measuring 146.9mm x 70.9mm x 8.19mm with a weight of 140grams. It sports a 5-inch panel with a resolution of 1,280 x 720 and the camera combo clocks in at 8MP on the back and 5MP on the front. Connectivity options will include Bluetooth 4.1, Wi-Fi, NFC and 4G LTE. The Desire 626 sips its power from a 2,000mAh battery and will run Android 5.1 when it arrives at your doorstep.
We dig deep discounts, and while the HTC Desire 626 isn't the cheapest handset in its range, the new promo does knock around $30 bucks off the price. In addition to the sale on the Desire, the company will also have all accessories up for 40% off while supplies last.
Are you interested in the HTC Desire 626 or is it just too low spec'd for you?