The Lumigon T3 appears with a Dual Camera setup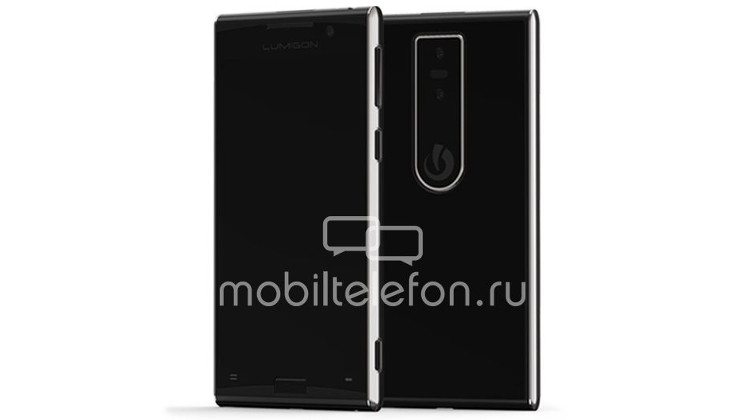 Lumigon is a brand we've crossed paths with on occasion, and they have a new smartphone in the works. The third-generation of the T series is getting ready to debut with the Lumigon T3 and the first photos show a unique design.
The Lumigon T3 doesn't look like your typical handset. It's got a bit of a curve at the top and bottom while the sides appear to feature chrome accents. There's a physical home button on the front to go along with two on-screen buttons, but the back is far more interesting. The Lumigon T3 has a dual camera setup on its backside, something you certainly don't see every day.
Details on the Lumigon T3 specs are a bit sparse at the moment, but a few things have come to light. Some of the rumored specs include a speedy MediaTek Helio X10 processor and 3GB of RAM. Nothing else is known aside from the OS, which will be Android 5.1. It's safe to assume the storage should fall in the 16-32GB range, but we're not going to speculate on the size of those dual rear sensors.
The Lumigon T3 price is unknown, but it is expected to arrive before the end of the year. It will be interesting to see how much it's priced at as the new model will be quite the upgrade over the previous edition and the competition is a bit more fierce than it was a few years ago.
Do you like the look of the upcoming Lumigon T3?
via – GSMarena      source: mobiletelefon.ru