First Lumia 950 Windows 10 update pulled following issues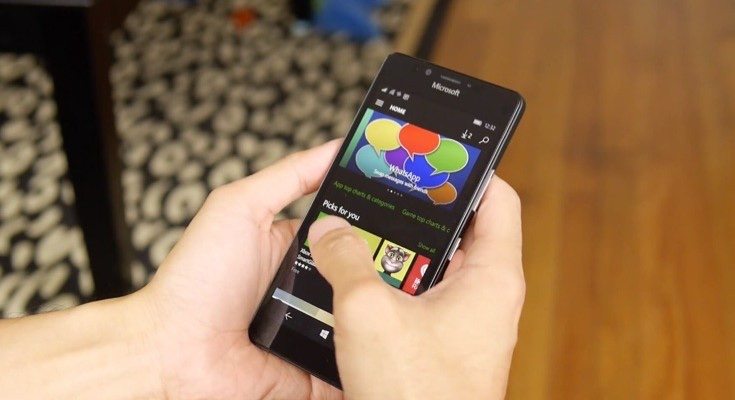 The high-end Microsoft Lumia 950 and Lumia 950 XL have been well received by Lumia device fans. They run Windows 10 Mobile but the first Lumia 950 Windows 10 update has now been pulled shortly after it arrived because of issues for some units. The Windows 10 Mobile team may be rather red-faced as this was the first update to bypass carrier testing.
It appears that there have been 10586.29 update installation issues for some Lumia 950 and 950 XL units and this has led to the decision to "unpublish" the update. The Microsoft Community forums are full of comments from users of these devices and a large amount of frustration is clearly evident.
It seems some owners of the devices are receiving false low storage notifications while others are not being offered the update at all. Others say their updates are getting stuck at 0%. A moderator on the forum has acknowledged the issues with the following statement —
First, we want to thank everyone for their open and candid feedback on the update experience so far. Please know we're reading your comments and hearing you loud and clear. Your input is incredibly valuable in helping us address your questions with timely updates and fixes.

We are aware of issues related to the recently published Windows 10 Mobile update, including: update not being offered, update appearing to get stuck at 0%, and pesky low storage notifications. The team is working on fixes and improvements to the upgrade experience in the short term and with future releases. In the meantime, we have unpublished the 10586.29 update for Windows 10 Mobile from our public update servers while we work through these reports.

For those of you who still see the low storage notification: while bothersome you can safely ignore this message.

For those of you who still have pending updates (OS or apps): make sure to plug your phone into a charger and leave untouched while it works through those items.
Some users have performed a hard reset of their devices and found that normal service was then resumed, but this has not worked for plenty of others. Sadly, some were aghast after doing a hard reset on their handset to then find the update was no longer available.
At this stage there's no news on how the problems with the update will be resolved or when Microsoft will commence pushing it out again. However, it does look as though work on this will be a priority. Do you have the Microsoft Lumia 950 or 950 XL? Did you manage to update your device to 10586.29 without any problems or have you encountered any issues? Drop us a comment in the box below.
Source: Microsoft Answers
Via: WMPowerUser