Lenovo K4 Note successor to K3 Note teased by Lenovo India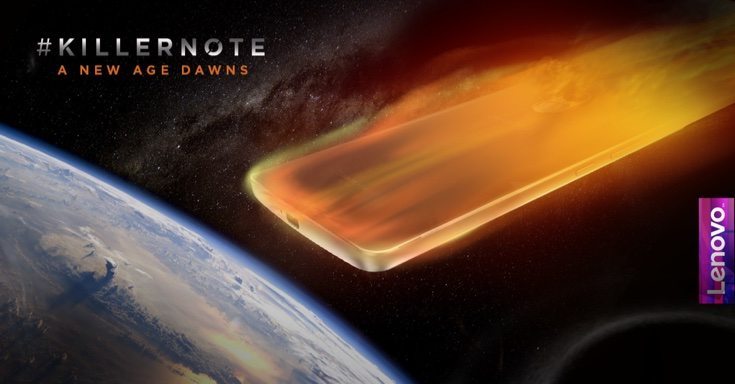 The Lenovo K3 Note has been an extremely popular device in some markets including India. Now there's some news about the next in line, as the Lenovo K4 Note successor to the K3 Note is the subject of a new teaser from Lenovo India. We should say that the title is being tipped as the K4 Note but this hasn't been confirmed yet, and it could just as easily be dubbed the Lenovo K3 Note 2.
There's not too much to say about the device just yet but the Chinese company has posted a tweet on its India Twitter account that shows the outline of a phone looking as though it's speeding towards earth. The text on the image says, "#KillerNote — A new age dawns" while the text beneath the image reads, "Prepare for the dawn of the new #KillerNote."
It's difficult to imagine what this could be for other than the follow-up to the Lenovo K3 Note, and it looks as though there could be a treat in store for readers in India. The fact that the teaser was posted on Lenovo India's Twitter first suggests that it could launch in India before other markets. It's reported that the Lenovo K4 Note could launch as early as January.
Rumors for the device include a MediaTek Helio X10 chipset, a fingerprint sensor, and a higher quality build with brushed metal frame, but we should remember that this is unofficial at this stage. Now that Lenovo has posted one teaser about the successor to the K3 Note we expect there may be more teasers to follow. We'll keep you in touch with developments as they happen.
Are you already looking forward to the Lenovo K4 Note or Lenovo K3 Note 2, and pleased to see this teaser for the device? Do let us know with a comment as we always enjoy hearing from our readers.
Source: Lenovo India (Twitter)
Via: GizChina