New iPad Pro case in Otterbox Defender Series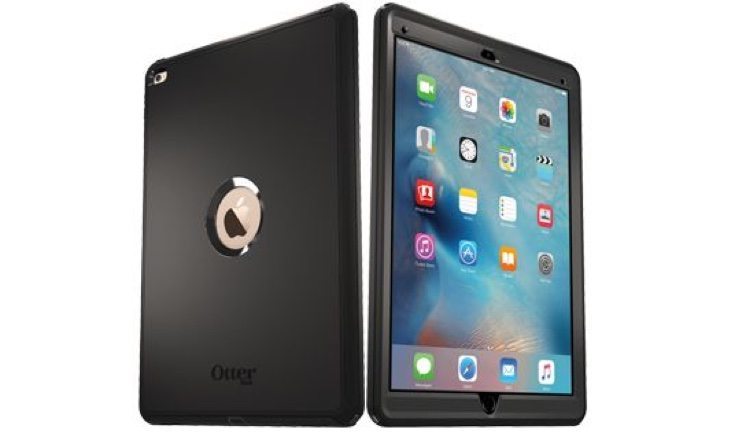 The Apple iPad Pro is making its way into the hands of more and more buyers. If you have invested in this new tablet you might want to think about protecting the device with a decent case. Alternatively you might want to purchase a case as a gift for someone who has the tablet. A new iPad Pro case from Otterbox has just been announced in its Defender Series.
Otterbox is a well-known name for smartphone and tablet case accessories. The iPad Pro Defender Series Case offers rugged protection for the device, so it should keep the tablet looking good. The case is OtterBox Certified for Drop + Protection. This involves more than 24 tests and over 238 hours of testing so the case will protect your iPad Pro from wear and tear, bumps, drops, shocks and more.
This new iPad Pro case comes in a black color and has three layers of protection, a polycarbonate shell, synthetic rubber slipcover, and built-in screen protector. The case also offers dust protection with port covers stopping dust, dirt, and lint from getting into the tablet. Meanwhile the screen protection with a clear membrane will prevent scuffs, scrapes, and scratches but is still compatible for the use of the Apple Pencil. The case comes with an included tablet stand that also provides a slot to store the Apple Pencil accessory.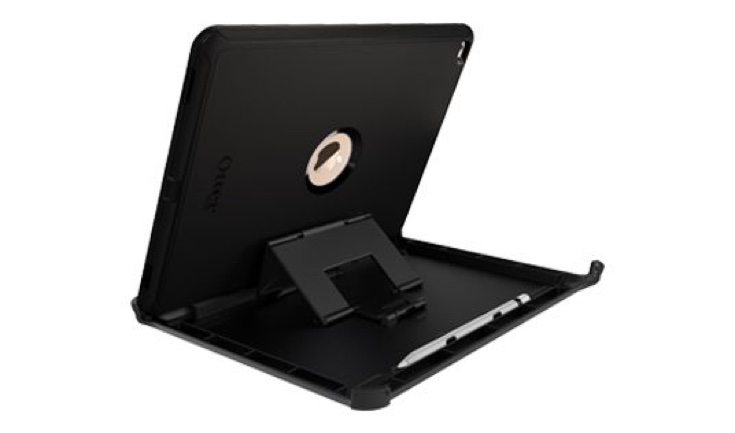 It's not dirt cheap as Otterbox announced it at $129.95. However, we've just checked out the Otterbox site and it's currently listed at $97.46, so that's a nice 25% saving. We don't know if this is a permanent price cut or not though, so if you want to take advantage of the lower price you might want to be quick. You can get some further looks at this iPad Pro case in the Otterbox Defender series, or order one, at this Otterbox product page.
Do you think it's worth paying for this case to protect your iPad Pro? If you order one, why not let other readers know what you think of it by dropping a comment in the box below.