Nexus 6P vs Xperia Z5 Premium camera performance compared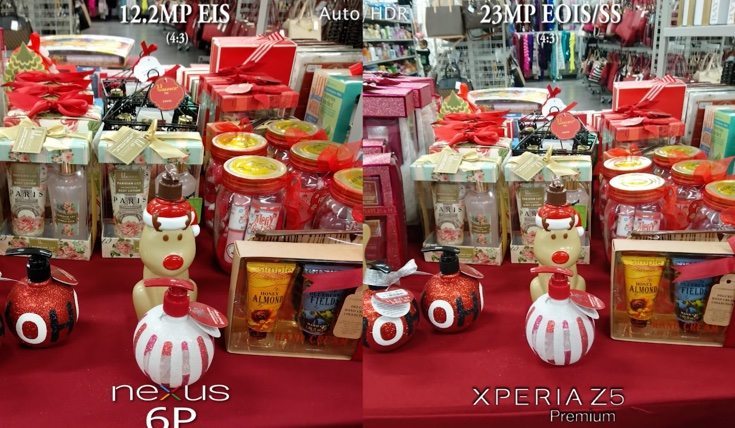 Two of the high-end smartphones grabbing plenty of attention right now are the Huawei-made Google Nexus 6P and the Sony Xperia Z5 Premium. If you're torn between them and particularly enjoy photography with your smartphone, you might appreciate a Nexus 6P vs Xperia Z5 Premium camera performance comparison. This will give you a good idea of how they compete in this regard.
You can check out much more about either phone in our previous Nexus 6P and Xperia Z5 Premium articles at the links provided. These give specs comparisons, benchmarks and much more, but for now we're concentrating on their camera capabilities. With this in mind we'll refresh you on the key camera specs of each.
The Nexus 6P is equipped with a 12.3-megapixel rear camera with laser autofocus, dual-LED flash, and 4K video capture, and it also has an 8-megapixel front-facing shooter. On the other hand the Xperia Z5 Premium packs a 23-megapixel rear camera with phase detection autofocus, LED flash, and 4K video capture, as well as a 5.1-megapixel front-facing snapper. Both have numerous camera features available.
The video that we've embedded below this article comes from L BS and gives an excellent view of Nexus 6P vs Xperia Z5 Premium camera testing. It begins by showing split screen video taken with the front-facing cameras of these handsets and this makes it easy to judge which you think is best. On the side you'll notice an audio symbol that switches between the two phones so that you can also hear the audio quality.
The comparison continues with several clips showing different video footage in outdoor, indoor, and low-light conditions. Some of the footage was captured while the reviewer was walking around so you can compare stabilization, and you can decide along the way which video results you prefer. Following this you'll see sample images with the camera settings clearly marked as you go.
Preference of camera results is always very subjective, but after checking out the video we'd say we prefer the results of one of these smartphones for stills and the other for video. We're not going to say which is which though, as we want you to be able to make your own unbiased decision on this. If you enjoy the video below you might also want to check out some Nexus 6P vs Xperia Z5 Premium speed testing that we shared previously.
When you've watched the Nexus 6P vs Xperia Z5 Premium camera results as shown in the video below we'd really like to hear from you. Which of these phones do you think does the best job as far as camera performance is concerned? Maybe, like us, you think that there's a different winner for still images and video capture?
Source: L BS (YouTube)
https://www.youtube.com/watch?v=ddCytOLWC_E://