OnePlus 2 mini gets benchmarked with 4GB of RAM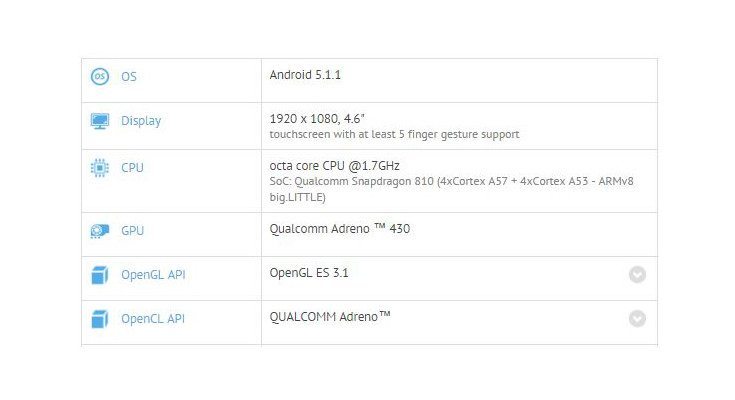 Were you less than impressed by the OnePlus X? Well, the company could have another device in the works with the OnePlus 2 Mini, which may have just been spotted with high-powered specs.
It's safe to say OnePlus has been one of the more interesting smartphone manufacturers over the past few years, and nothing suggests that's going to change anytime soon. A pint-sized version of their second flagship was rumored to materialize not long ago, but the OnePlus 2 Mini never appeared. Well, that many soon change and we've got the scoops on the potential OnePlus 2 Mini specifications.
A mysterious smartphone has appeared on GFXBench, and it's assumed to be the OnePlus 2 Mini. The smartphone was tested with a 4.6-inch display sporting a resolution of 1,920 x 1,080 and will be powered by the popular Snapdragon 810. It will also have a whopping 4GB of RAM and 64GB of internal storage although we imagine another storage variant will show up as well. The rest of the OnePlus 2 Mini specs are light, but there is a 13MP snapper on its backside to go along with 5MP selfie-snapper.
Whenever the OnePlus 2 Mini lands, it should be affordable like the rest of its brethren and a nice option for those wanting a small but powerful Android-based handset. That said, if they wait too long to release it, they will have to go up against the next-generation of Snapdragons that will arrive in similar handsets.
Are you still interested in a OnePlus 2 Mini?
via – Pocketnow       source: GFXBench