OnePlus 2 Mini specs from certification differ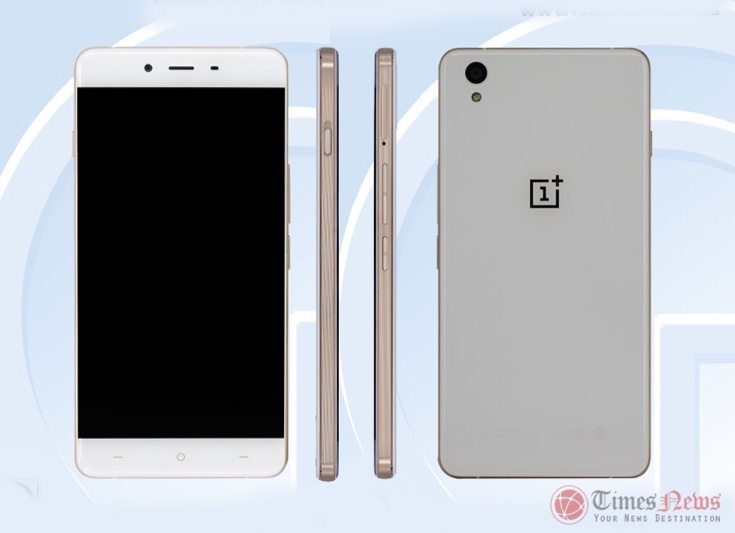 A mini version of the OnePlus 2 smartphone has been rumored for some time and earlier this month some leaked specs emerged from a benchmark spot. Now a new set of OnePlus 2 Mini specs has surfaced from the TENAA certification process, and these differ somewhat from those revealed previously.
In mid-December an unnamed OnePlus handset appeared for GFX benchmarking that looked likely to be the OnePlus 2 Mini. The specs revealed by that sighting included a Snapdragon 810 processor, 4.6-inch Full HD display, 4GB of RAM, and 64GB of internal storage. Other details included a 13-megapixel rear camera as well as a 5-megapixel front-facing snapper.
Now a device specified as model number One E1000 has turned up at Chinese regulatory authority TENAA for certification, and it's though that this is the OnePlus 2 Mini. The filing gives specifications for the device as a 2GHz Snapdragon 810 octa-core processor, and a 4.99-inch AMOLED display with Full HD resolution, not the 4.6-inch size previously thought.
Other OnePlus 2 Mini specs shown in the listing are 3GB of RAM, 16GB of internal storage (expandable via microSD), a 13-megapixel rear camera, and 8-megapixel front-facing shooter. Therefore the RAM, internal storage, and front-facing camera specs are also different from those in the earlier benchmark spot, although there could be two different models for storage.
The device at TENAA was running the Android 5.1.1 Lollipop OS and weighed in at 138g. The handset measured 140mm x 69mm x 6.9mm and is in a black color. Connectivity options include 4G LTE, 3G, WiFi, Bluetooth, and GPS. The TENAA appearance also reveals some images of the phone showing a metal frame and glass panels on both the front and rear.
We'll point out that the OnePlus 2 Mini specs listed by TENAA are the more reliable so we're inclined to go with those for now. However, given that the handset has now surfaced on TENAA we hope to hear something official soon. Are you hoping to hear details of the OnePlus 2 Mini launch before too much longer?
Source: TENAA (Google Translated)
Via: Times News