First Alert Onelink Line Smart Safe announced at CES 2016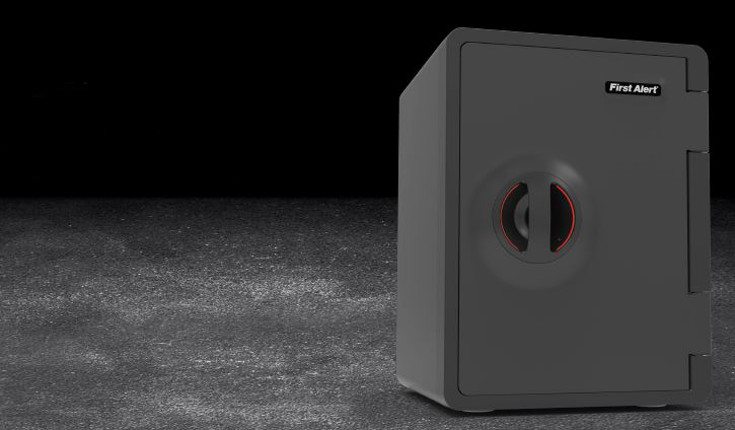 You may not be living in a connected home at the moment, but you probably will be eventually. The prices on connected devices for home use had dropped drastically, and we're seeing more devices become connected each day. The First Alert Onelink Line is one of them, and it's the smart new way to keep your valuables safe.
At first glance, the First Alert Onelink Line Safe looks like an ordinary lock box with a touch of modern class. If you look close, you'll notice there isn't a slot for a key and no keypad to type in those digits we sometimes tend to forget. That's because it's connected, so you'll be able to lock or unlock your safe even if you're not at home. While that's a handy feature, we're more intrigued by the accelerometer which will let you know if the safe has been moved.
The First Alert Onelink Line Safe is one of many new "smart" products from First Alert. The company also introduced the Onelink Watch for fitness tracking and safety and the Onelink Tracker that lets you keep tabs on your kids, pets, or other things you don't want to lose track of. They've also entered the Nest space with a Wi-Fi Thermostat to go along with a connected environment monitor and Smoke/Carbon Monoxide Alarm.
If you're interested in the First Alert Onelink Line Smart Safe it's set to debut in Q2 of this year with a price tag starting at $500. The Smart Thermostat goes for $250 and the environment monitor for $100, with both of those touching down in the Spring. The Smoke detector is already available through Amazon for $110 if you want the battery version of $120 for the hardwired version, both are good for 10-years.