Verizon launches the rough and tumble Cat S50c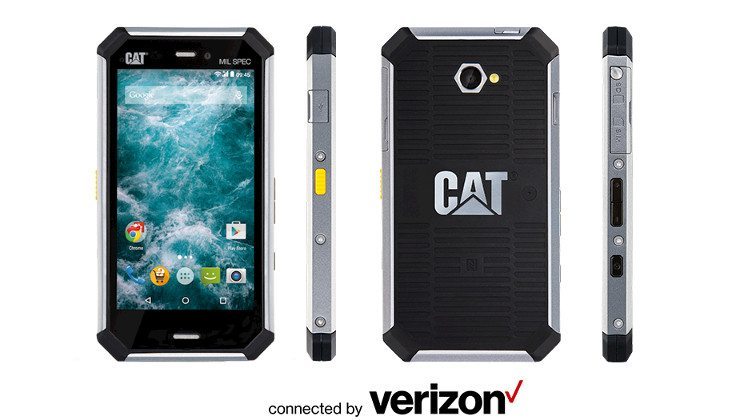 We spend most of our time covering high-end handsets or devices bound for the budget range, but among those is a small sector reserved for rugged phones. The Cat S50c definitely falls into that category and it's bound for the US courtesy of Big Red.
Caterpillar is known for their tough brand of equipment and they have also produced several rugged smartphones over the years. It's been a while since we've covered a new smartphone from the company, but that's changing with the Cat S50c. It's their latest handset geared towards folks that work in tough environments and it's built to take a heck of a beating.
Whether you work in a mine, on an oil rig, or are just prone to dropping your smartphone on concrete frequently, the Cat S50c can handle all that and more. It sports a scratch-resistant 4.7-inch 720p display that's covered in Gorilla Glass and it will work with damp digits or gloved hands as long as your mittens are under 4mm thick. A PTT button is present as well to ensure you can get word out with one quick click.
As the Cat S50c is built to be rugged, it's not necessarily going to be the speediest smartphone around. That said, the 1.2GHz quad-core processor and 1GB of RAM should be sufficient for most applications and you'll get 8GB of expandable storage to boot. The camera combo is listed at 8MP/2MP and a full array of connectivity options are present along with 4G LTE and NFC. The smartphone will sip its power from a 2,630mAh battery and runs Android 5.0 out of the box. Throw in the IP67 Tag and MIL-SPEC 810G certification and you've just met the Cat S50c.
If the Cat S50c looks tough enough for your tastes, there's good news and bad. You'll have to roll with Big Red to get it, but it will be available unlocked directly from Cat instead of the carrier for $399.