Samsung Galaxy Note Edge 2 concept screams quality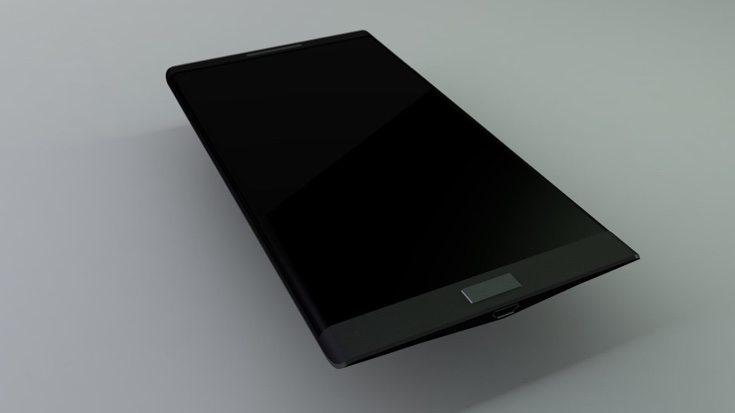 In 2014 Samsung introduced the Galaxy Note Edge alongside the Galaxy Note 4, but with the arrival of the Galaxy Note 5 in 2015 there was no new Edge version. However, imagine for a moment what a Note Edge 2 might look like. Well you don't have to, as we can show you a Samsung Galaxy Note Edge 2 concept that screams quality.
While there was no new Note Edge with the Galaxy Note 5 arrival, we did of course see some Edge versions of the Galaxy S6 that released last year. It begs the question of whether the Galaxy Note 6 might be accompanied by a Samsung Galaxy Note Edge 2, although that's probably wishful thinking.
In the absence of any concrete news of a new Note Edge we can fill the void with the help of design ideas such as the Samsung Galaxy Note Edge 2 concept we're showing today. This render comes from designer MajkSmith, although sadly there's only one image available and we would have liked to see more.
Nevertheless from what we can see this looks like a very desirable handset with a premium build. You'll notice that the phone has an angular appearance on the bottom, with the depth slightly thicker in the middle and tapering out so that it's slimmer at the curved edges. Also it veers away from the usual Samsung design for the Home button, which is a straight-edged rectangular shape in this render.
The bezel along the top of the display looks extremely narrow, so much so that it's missing the familiar Samsung branding. It's not entirely clear whether the phone has curved edges on both sides or just the one, though we'd like to think it has double curvature. The whole look of this handset has got us drooling and we wonder how many Samsung fans will appreciate the styling of this new Samsung Galaxy Note Edge 2 concept.
Are you still hoping that Samsung instigates a new Galaxy Note Edge version? Would you like it to look anything like this Samsung Galaxy Note Edge 2 concept?
Source: MajkSmith (DeviantArt)
Via: Concept Phones