iBall Slide Gorgeo 4GL has 4G and voice calling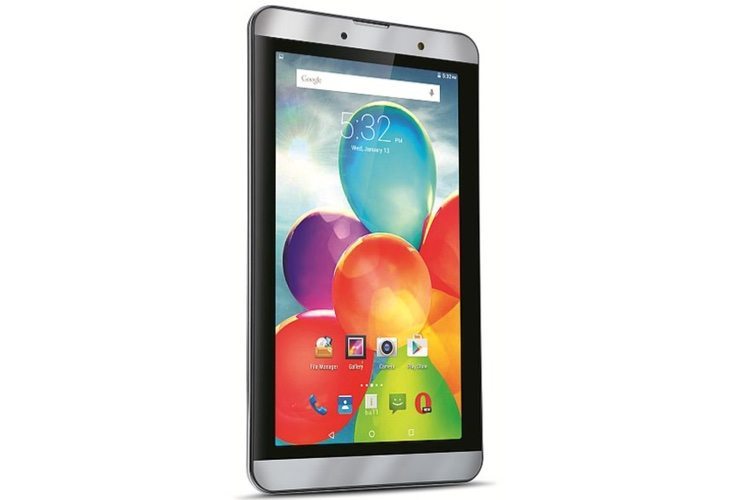 iBall is certainly churning out plenty of tablets lately and another has just been announced. The iBall Slide Gorgeo 4GL has 4G connectivity with voice calling capabilities, and we have the information you need about the price and specifications ahead. It will be on sale soon across India.
Just two days ago we informed readers about the new iBall Slide 3G Q45i, a budget tablet at Rs. 5,999 offering voice calling. That tablet offers 3G voice calling via a SIM card slot, and now the iBall Slide Gorgeo 4GL improves on that to offer 4G via SIM with voice calling. As you might expect that means a higher price, although the price of the new Gorgeo 4GL tablet is Rs. 6,999 so it's still very affordable.
Turning to specifications we can tell you that the iBall Slide Gorgeo 4GL is powered by a 1GHz 64-bit quad-core processor, with 1GB of RAM, and 8GB of internal memory that can be expanded with microSD card to 32GB. The IPS display is 7-inches in size with resolution of 1024 x 600, and it's a dual SIM tablet.
Further iBall Slide Gorgeo 4GL specs include an 8-megapixel rear shooter with LED flash, and a 5-megapixel camera up front, also with LED flash. As well as 4G, various other connectivity options are available such as WiFi 802.11n, Bluetooth 4.0, and GPS. It runs the Android 5.1 Lollipop OS. The tablet is in a grey color and gets its juice from a 3500 mAh battery.
The tablet comes with pre-loaded apps that include Microsoft Powerpoint, Excel, and Word, Asphalt Nitro, Bubble Bash 3, Hungama Music and Movies, and more. By comparison the recently launched iBall Slide 3G Q45i has lesser cameras and supports 3G instead of 4G, but it does have a higher capacity battery.
Are you thinking of purchasing a new iBall tablet? If so, is it more likely to be the iBall Slide 3G Q45i or the iBall Slide Gorgeo 4GL? Do drop us a comment in the box below.
Source: Gadgets360