Celkon Diamond 4G Plus specs reveal a mid-range smartphone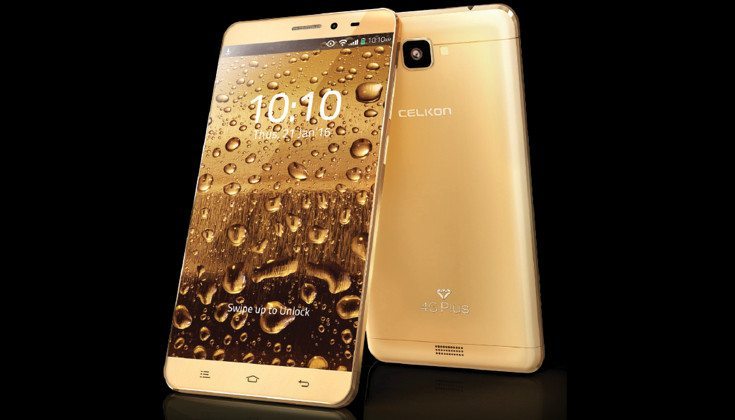 Celkon isn't the most popular brand around, but they have produced plenty of affordable gadgets over the years. The Celkon Diamond 4G Plus is one of their more recent handsets, and it's specifications have just been listed ahead on an official launch.
We spend a lot of time covering upcoming flagships like the Samsung Galaxy S7, but there is a large market for smartphones in the mid to budget range. That's familiar territory for Celkon, and their latest handset certainly falls into that category. The Celkon Diamond 4G Plus isn't going to break any sales records, but it should be affordable when it launches.
The Celkon Diamond 4G Plus will get its horsepower from a 1.7GHz Cortex-A53 chip and 1GB of RAM. That power will help push pixels to the 5-inch 720p display, and the storage is listed at 8GB but is expandable up to 32GB through the usual means. As for the cameras, you'll find an 8MP sensor on the back to go along with a 3.2MP snapper on the front. Connectivity options include Bluetooth 4.0, Wi-Fi, microUSB 2.0, and 4G LTE. The Celkon Diamond 4G Plus will run Android 5.1 out of the box and sips its power from a 2,200mAh battery.
We're not sure when the Celkon Diamond 4G Plus is going to hit the streets, but we expect it to be soon and it should be cheap as well. The smartphone currently carries a price tag of around Rs. 6,999, which shakes out to around $100 bucks in the states.