New iPhone 7 design leak and mockup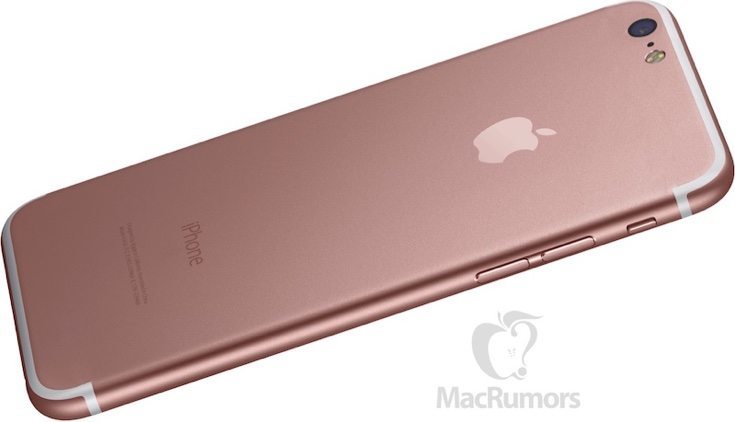 Almost as soon as the iPhone 6S released the rumor mill started grinding about the iPhone 7. There have been plenty of leaks and rumors already but most of these have regarded specs and features with little about the design. Now we have information from a new iPhone 7 design leak and a mockup of how it could look.
Much of the attention at the moment surrounds the smaller iPhone 5se and iPad Air 3 that are expected to launch at an event in March. However, the clock is counting down to the iPhone 7 and of course its larger sibling, the iPhone 7 Plus. Recently an analyst suggested that the new iPhone 7 Plus might come in two variants, one of them with a dual rear camera set-up. That's not expected for the regular version though, so what does the new leak tell us?
A report citing a reliable source of previous information says that the new iPhone 7 will look very much like the iPhone 6 and iPhone 6S, but with two notable differences. One of these regards the rear camera, and many readers will know that on later iPhones this has protruded slightly rather than sitting flush with the body of the handset. This is tipped to be changed for the iPhone 7 though, as its said to have a thinner camera module enabling a flush finish this time around.
The other significant difference regards the ugly antenna bands across the back of the handset that so many iPhone fans dislike. It's said that these will now be removed from the rear although there will still be antenna bands around the top and bottom edges and at the sides as shown in the mockup image below. While it would be good to see the reverse without the unsightly lines, we would still have liked to see the remaining bands in the same color as the handset so they blend in more.
The dimensions of the new iPhone 7 are not given although any reduction in thickness would only be minimal anyway. We suspect that most iPhone buyers would rather have a non-protruding camera than a slimmer iPhone anyway. What do you think of this new design leak for the iPhone 7? Do you prefer the possible look of the handset as shown in the mockup image?
Source: MacRumors