Virgin Mobile USA announces new $40 Unlimited Plans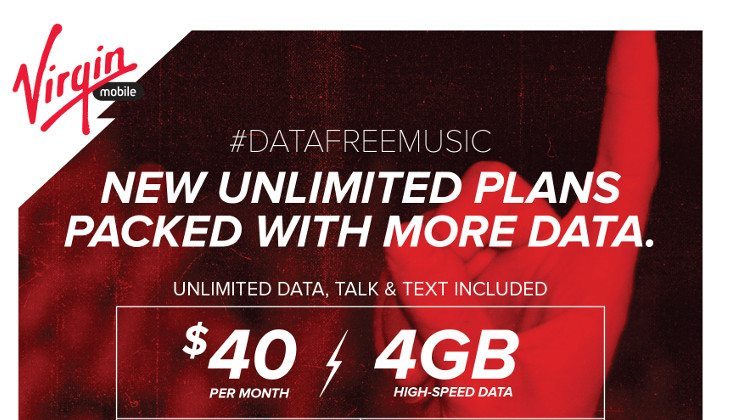 It's been a while since we had any big news from Virgin Mobile, but the US branch of the carrier made an announcement today. They have launched new unlimited plans for folks in the US, and it won't break the bank while still providing you with an ample amount of data.
The term "Unlimited" isn't always what it appears to be, especially in the mobile world. Thankfully, Virgin Mobile USA is being upfront about what you'll get with their new unlimited plans, and there are no tricky hoops to jump through. Ready to see what $40 bucks a month gets you?
Virgin Mobile USA's new plan gives you unlimited talk and text for $40 per month while kicking in 4GB of high-speed data (on Sprint's network) to boot. While 4GB is a fair amount of data for the price, if you need more they have you covered with as you can go $50 for 6GB or opt for "data packs" which allow for 1GB at $5 or 2GB for $10 if you are on a monthly plan. If you prefer to go the opposite route, you can opt for a $30 per month unlimited plan with 500MB of data.
Virgin Mobile may not be the biggest carrier in the states, but they've been quite popular over the years and brought a lot of folks into the mobile world. Their new unlimited plans are well worth a look if you're trying to save a few bucks and you'll get the added perk of free music streaming through several services including Pandora, Slacker and Milk Music among others.