Samsung Galaxy S7 photo shows the smartphone's backside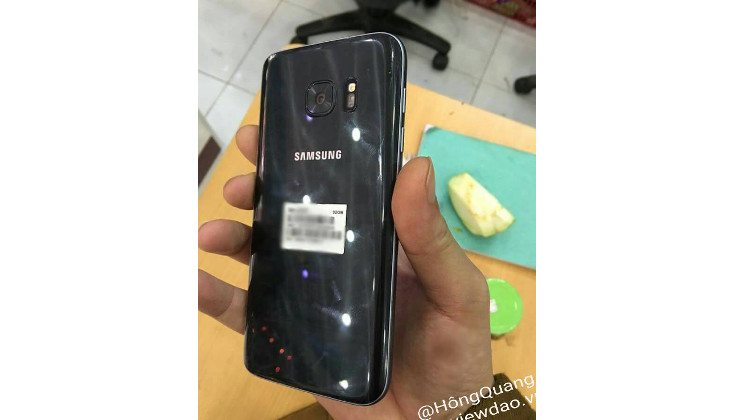 We're only a few weeks away from Samsung's next flagship, and as you might expect, the leaks are coming in left and right. Today we're getting a Samsung Galaxy S7 photo that appears to show the backside of the unannounced device.
We haven't gone more than a couple of days without getting some sort of leak on the Samsung Galaxy S7 or the Galaxy S7 Edge. They run the gambit from rumors on the Samsung Galaxy S7 Edge release date to benchmark listings, but today we got something a bit different. A new photo has emerged from the depths of the web that claims to show the rear of the Galaxy S7.
The smartphone shown in the photo is going to look familiar if you currently own the Galaxy S6. While we can't see the front, the backside is a dead ringer for last year's model aside from one major exception. The rear panel appears to be plastic instead of that sleek glass we got last year, which could mean several different things.
We could be looking at a different smartphone altogether, a variant that Sammy could launch with a cheaper build than what we'll see from the Galaxy S6 release. It could also be a preproduction model with a plastic back or… maybe they are bringing removable batteries and the microSD card slot back. That one is a long shot, but you never know although our money is on an early prototype.
Rest assured, unless the world stops spinning, Samsung will introduce the Samsung Galaxy S7 in a few weeks. It's going to look like last year's model if all the previous rumors ring true, but it will have plenty of power and all the features you could ask for from a flagship.
Are you looking forward to the Samsung Galaxy S7 release or will you hold out for a different brand this year?
via – SamMobile,  Techtoyreviews           source: reviewdao.vn