Huawei Honor 5X price at Three UK, on sale now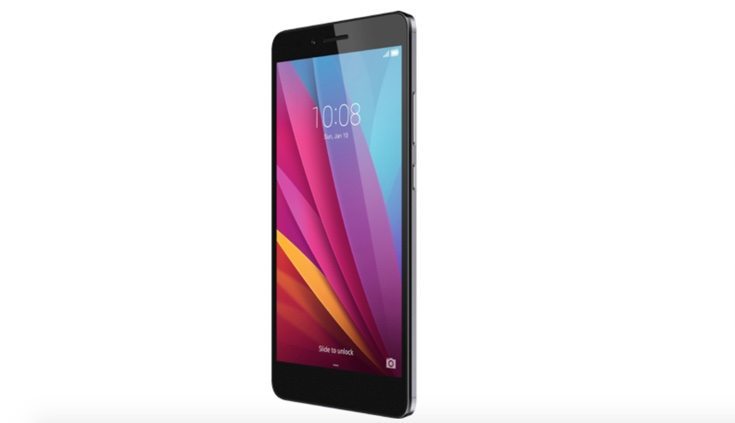 The Huawei Honor 5X is generating plenty of interest as the mid-range smartphone has a lot to offer for the money. Although the handset has already been offered SIM free in the UK, up to now it has not been available from a major operator. Now we have news of the Huawei Honor 5X price at Three UK, and it's on sale right now.
Interestingly Three UK is claiming exclusivity of the Honor 5X so you'll be out of luck if you were hoping to buy it from other carriers such as Vodafone, O2, or EE. Previously we told how Vmall was selling the device for £189 SIM-free (with offer available). You now have bit more choice though as the Huawei Honor 5X price from Three UK is also £189.99 on PAYG. We've just checked availability and it's currently in stock with an estimated delivery date of February 16th.
Of course Three is also offering the phone on contract for those who don't want to splash out all the cash at once. The Huawei Honor 5X price plans at Three UK start from £13 per month with nothing upfront. That deal will get you 500MB of data per month, 100 minutes of talk time, and unlimited texts. Many other plans are also available, with the highest cost being £40 monthly with no upfront cost. For that you'll get unlimited calls, texts, and data.
Key specs include a Snapdragon 616 octa-core processor, 5.5-inch Full HD display, and 2GB of RAM. It has a 13-megapixel rear camera, and 3000 mAh battery, and is an Android phone with 4G LTE connectivity. You can read much more on specs in our launch article, or you may also be interested in an Honor 5X battery life comparison.
Are you tempted to buy this smartphone? Do you think the Huawei Honor 5X price at Three UK is competitive?
Source: Three UK